Chetan Bhagat New Novel Half Girlfriend Unveiled And His Site Crashes Out
India's justest and more adept author Chetan Bhagat,  who is considered a bestseller is back after a long hiatus with his latest book 'Half Girlfriend'. Chetan Bhagathas been adapted for the big screen for his outstanding creativity and narration of incidents which dabbled him to write scripts of the Bollywood. The novel is titled as 'Half-Girlfriend' which sounds catchy peppy and tricky is nabbing the attention of the all the book readers across the nation and abroad. The author's last book released in 2011 called Revolution.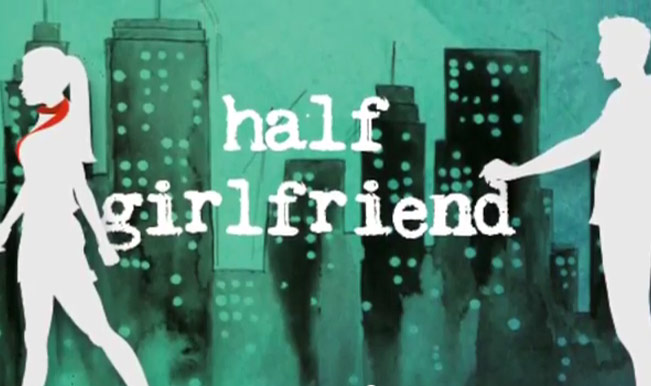 Chetan Bhagat New Novel Half Girlfriend:
Half-Girlfriend is available is due for release this October and the book is available for pre-orders on the E-Commerce website Flipkart. Flipkart is offering a 15percent discount on the maximum retail price (MRP)of Rs. 176. Chetan Bhagat tweeted on twitter to announce the upcoming book along with a short video teaser. Last night Chetan Bhagat tweeted, "Tomo. New book announcement. Super excited" adding more to it he said "Thank you God for taking care of me so far. Leaving tomorrow in your hands."
As per the author Chetan Bhagat the novel dwells into new and different dimensions that relationships have in today's world which sounds interesting and creates an anxiousness to grab the novel and read as early as possible. The synopsis of the story was stated by the author as "Once up on a time, there was a Bihari boy called Madhav. He fell in love with a girl called Riya. Madhav didn't speak English well. Riya did. Madhav wanted a relationship. Riya didn't. Riya just wanted friendship. Madhav didn't. Riya suggested a compromise. She agreed to be his half-Girlfriend."
Fans and the sources close to the author say that the novel is going to be a hot cake seller and is going to be movie following novel. Chetan Bhagat's websuite crashed on Tuesday after he tweeted his new book 'Half Girlfriend' on it.
Watch out the Teaser of Half-Girlfriend:
Chetan Bhagat tweeted on twitter that "The first Chapter of Half Girl Friend is on my site. Unfortunately, it has crashed due to traffic and will be up soon. Will share link then." and Facebook page. Watch out the teaser of the Half-Girlfriend . Stay tuned for more trusted news.