Couple Who Were Born On The Same Day At The Same Hospital Are Getting Married
Shauna Gracey and Tom Maguire, a couple who was born on December 22, 1992, in Wigan, Greater Manchester, who met each other during their 18th birthdays, are getting married.
Shauna and Tom live 3 miles away from each other, but the 2 did not meet each other until they were celebrating their birthdays on Boxing Day 2010, Shauna was dressed up as Minnie Mouse and Tom was wearing a ninja costume.
Shauna Gracey and Tom Maguire were introduced to each other by a friend that they both knew, Tom said that he was smitten when he met Shauna.
Sadly, the feeling was not mutual, even after numerous attempts that he made to chat her on social media. She just was not that interested in Tom, she even told Tom to "Leave me alone."
After a couple of months, Shauna and Tom unexpectedly crossed each other's paths, but this time things got a little hot, the 2 ended up having a smooch, but they were drunk tho… And even after the smooch, she was not convinced, it took Tom a couple of months more before winning her.
Fast forward to 2019, Tom and Shauna are just months away from getting married.
I'm not crying, you are…
Shauna Gracey said, "From the get-go Tom was so keen. He was adamant we were going to be together and would tell me he loved me. I told him that we were just friends and that we would never end up together, I just wasn't interested."
She added, "But one night we were out and I just looked over and saw him and thought, 'Oh my God, I really like him. We've been together eight years now and I couldn't be happier, he really is one in a million. Now more than ever I feel like it was fate that we met."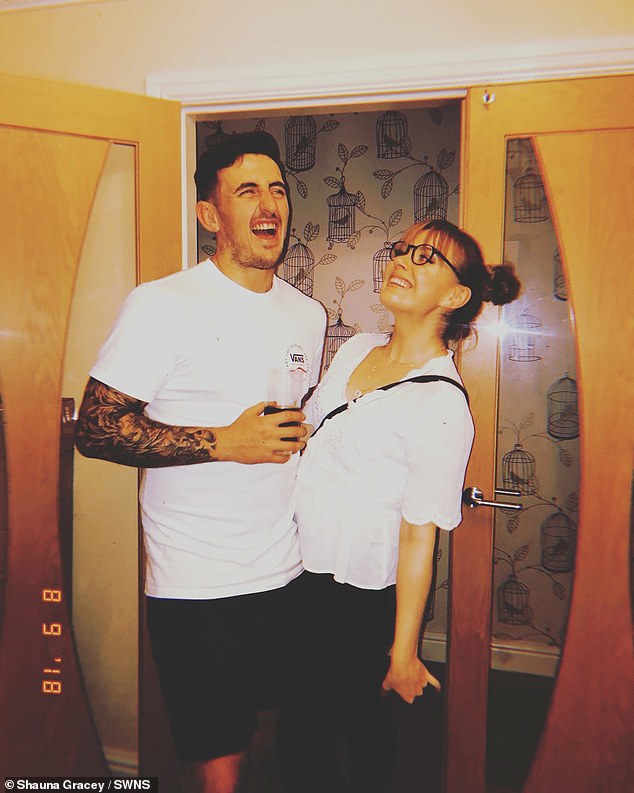 Shauna said that it is really nice that they were born on the same day at the same hospital, she added that she loves to tell it to people.
Shauna and Tom got to know that they were born at the same hospital as they were getting to know each other, the couple was born at the Billinge Hospital, which is now close by the way.
Tom said, "The story of how we met is definitely weird. I think all the funny coincidences make the relationship that extra bit special, definitely.
He added, "People we speak to about it love to hear the story."
Shauna Gracey and Tom Maguire are getting married on May 4.