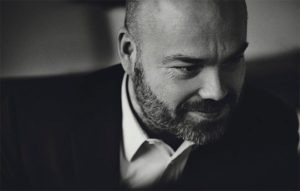 Danish Billionare Anders Holch Povlsen Lost Three Of His Kids In Sri Lanka Easter Bomb Blasts
Anders Holch Povlsen, a billionaire, lost 3 of his kids in the Sri Lanka Easter Bomb Blasts.
The spokesperson of Mr. Anders Holch Povlsen confirmed the news, the names of the 3 children have not been made public.
During an interview, the spokesperson said, "Unfortunately, we can confirm the reports. We ask you to respect the privacy of the family and we, therefore, have no further comments."
Anders Holch Povlsen owns a clothing chain called Bestseller, which is home to brands like Vera Moda and Jack & Jones.
Mr. Anders Holch Povlsen is also the biggest shareholder in ASOS and is also the UK's biggest landowner.
The majority of his private property is in Scotland, where he owns a dozen of states with the hopes of saving it.
A website for the project says, "From our home at Glenfeshie, both Anne and myself – our children and our parents too – have long enjoyed a deep connection with this magnificent landscape."
290 people have been confirmed dead in the Sri Lanka Easter Bomb Blasts, and more than 500 people sustained serious injuries from the incident.
Hotels and churches were targeted in Colombo, Sri Lanka.
A total of 8 attacks were carried out during the Easter Sunday services, hotels, and public areas. The police also confirmed that the last bomb that went off was carried out by a suicide bomber.
Mangala Samaraweera, the Finance Minsiter of Sri Lanka, said that the serial bomb blasts were done as an attempt to bring Sri Lanka back into civil war.
Finance Minister Mangala called the bomb blasts as "a diabolic attempt to create racial and religious tensions in this country yet again, thereby pulling the country backwards just as we as a country – economically, socially and otherwise – are recovering from the protracted war which destroyed the fabric of our nation for nearly 30 years."
During a press conference, the Prime Minister of Sri Lanka, Mr. Ranila Wickremesinghe, said that the main objective right now is to arrest those people who were involved in the bomb blasts.
Mr. Wickremesinghe said, "We must look into why adequate precautions were not taken. Neither I nor the Ministers were kept informed. For now, the priority is to apprehend the attackers."
So far, the Government of Sri Lanka has arrested 24 people who are believed to be involved with the bomb blasts.
No group has claimed responsibility for the bomb blasts.