MS Dhoni Deserves Respect, Should Be Allowed To Take Call In Future As Captain: Gavaskar
New Delhi: Former captain Sunil Gavaskar on Monday said it is too early to write off Mahendra Singh Dhoni and called him the best Indian ODI skipper ever and still has a lot to offer. India lost the first two ODIs to allow Bangladesh take an unassailable 2-0 lead in the three-match series and Dhoni said he is willing to quit if it helps Indian cricket.
However, Gavaskar advised against knee-jerk reactions and said the decision should be left to Dhoni.
"It is a decision he has to take. Look, you can't take away the achievements from him. He is India's best captain by far. He has done almost everything, be it, T20, ODIs, Champions Trophy or World Cup. He took India to the number one ranking in Tests. So his achievement is manifold," Gavaskar told 'NDTV'.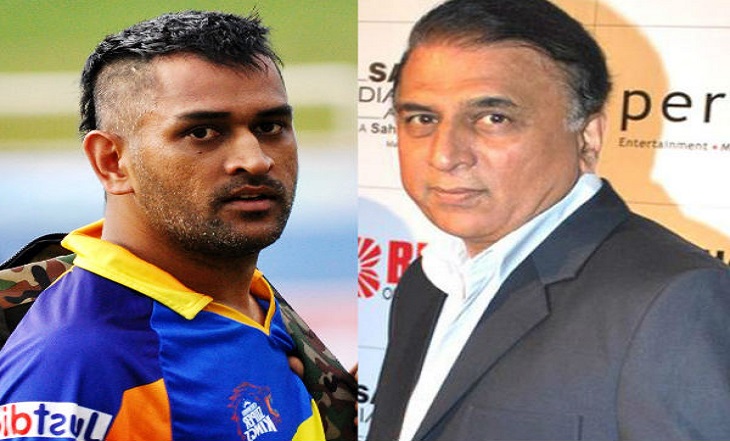 "He deserves respect and recognition for it and it should be up to him whether he feels up for the job, whether he has the enthusiasm. I do not think it would be fair to remove him as captain. It is a decision which out of sheer respect for the man, should be left to him."
Asked if it is beneficial for Indian cricket to still have Dhoni as the ODI skipper, Gavaskar said: "Yes, I think it is beneficial for Indian cricket to have him as captain. He still has a lot to contribute. "Yes, the results against Bangladesh has been unfortunate but let's give some credit to Bangladesh as well. They played some superb cricket. Bangladesh got a new bowler and Indian batting had no answers to his (Mustafizur Rahman) left-handed angled deliveries, which he produced in the first two ODIs. I understand losing to Bangladesh is difficult to swallow but let us not get into knee-jerk reactions." Going through a rough patch, Dhoni also had an on-field collision with Bangladesh's new pace sensation Rahman during the first ODI, which cost him 75 per cent of his match fee.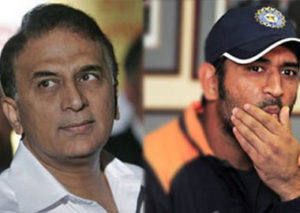 Asked if he observed any change of demeanour in Dhoni, Gavaskar said: "No, not exactly. He seemed fine. He is just 33 years old, may be at 35 or 36 he might want to play just as a player because as a captain you have additional responsibility, you are thinking about everyone in the team and that can be a burden at 36 but not now. I think he still has a lot to offer."
However, Gavaskar said Dhoni needs to reinvent himself, specially while dealing with the bowlers. "Yes, I think there are areas where he can be a little bit better. For example, I think he can be a bit hands on as far as bowling team is concerned in the sense that he can just put a hand across his bowlers and ask them to change their line or length, which is something we haven't seen of late. "Even in the IPL, for example, the bowlers were getting hit and he was just standing behind the stumps. It is just a matter of taking away the rhythm of the batsmen by delaying things a bit," explained Gavaskar.Dhoni also received flak for his decision to drop three cricketers from the playing XI in the second ODI, especially middle-order batsman Ajinkya Rahane.
The veteran cricketer also highlighted the fact that Bangladesh played an aggressive brand of cricket, which led to the defeats for India. "Bangladesh played really well in the ODIs. They deserve the credit. Dhoni should not be blamed alone if the team failed against a determined opposition," Gavaskar said.
Asked if it was a right decision to drop Rahane, Gavaskar said: "I don't know why he was dropped, may be he was not well or had niggles." When pointed out that Rahane was dropped because Dhoni felt he was not good enough to rotate the strikes in the middle in the sub-continent pitch, Gavaskar said: "I don't know how many matches he played in the sub-continent in recent times. So I don't know where they got that from."
Gavaskar was also critical of some of the current players and asked them to pull up their socks.