Epic fail: Man caught while trying to steal a cycle outside police station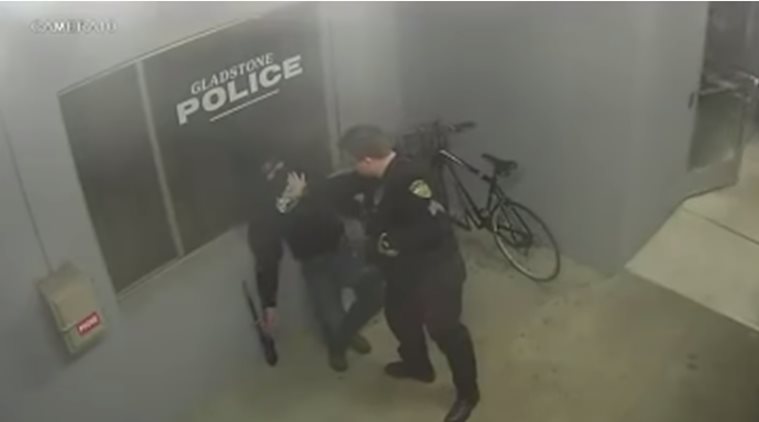 It sucks when you are a thief and it sucks more if you try to steal something that is anywhere near the police station. Well, sometimes dumb thieves do get caught, like this guy who attempted to steal a bicycle from a police station in Gladstone, USA.
If there is a contest for dumb thieves, this guy would be the winner without any doubt.
The security footage showed that a man in a hoodie tried to steal a bike that was in the front door of the Gladstone Police Station. It's impossible not to know that you are stealing a bike from a police station, even if there was a big sign that indicated that it was a police station.
It's obvious that this thief did not see the security camera that was behind him while he was trying to steal the cycle. Sergeant Carl Bell of the Gladstone Police Department caught him red-handed as he made an exit from the police station.
Sergeant Carl Bell of the Gladstone Police Department said: "People stealing bikes isn't rare; it's just where he did it at this time kind of caught everyone off guard, kind of made us chuckle a little bit, you know,"
He also added. "I have not actually seen something that blatant because the officers were inside watching on video camera. The camera that you see is actually in our office,"