He Fooled The Whole National Media With The Deadly Selfie Media, This Is How Police Gave It Back
Selfies are the new-age mediums to kill people. While many are obsessed with clicking their pictures themselves at various places and events, there are these bunch of people who go crazy over adventure selfies. From the past couple of years, there are a couple of times in which people are seen losing lives trying to take selfies. Starting from the picture that went viral in which an adventurer is seen attacked by the mighty shark, there are many times when people fell down from hundreds of feets just to take a mere selfie.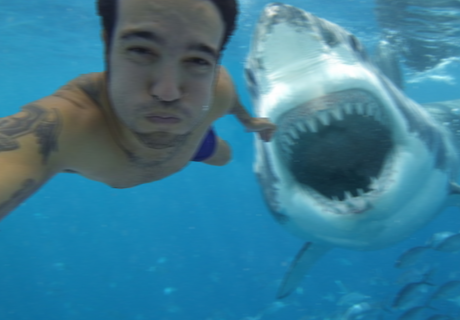 Now, the madness has reached India, and it is more alarming. This incident took place in South India, the whole incident was shot on the mobile phone by some random guy named 'Ajay Velpula', and the same was shared on the popular video platform 'Youtube'.
In the video, we can see the young lad trying to take a selfie with the fast-approaching Hyderabad metro, the improper placement of himself at the train landed him in trouble that cost him life.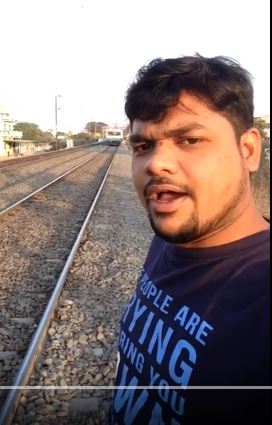 Through the clip, we can understand that the guy who was standing in front of the Metro was pretty sure that the train will pass away from aside him, however, soon after the accident, many sources went reporting that he was admitted in a hospital with some serious injuries. Some others went writing that he was dead on the spot.
However, coming to the facts, this was a publicity stunt to fool the media houses in the country. Nothing has happened to him, and then a video after the accident has come out in which he is seen talking to his friends, he was totally looking embarrassed, while his friends were all making fun and assuring people that he is fine.
Watch the video here:
Soon after acknowledging the reality behind the situation, a Rapid Action Force official showing his photograph said that he was shivering when he was bought at the station. He added that Siva was bleeding from his head and was rushed to a private hospital as an out-patient. He got seven stitches in his head, a media organization reported. The incident has happened on Wednesday.
While the case against him was turned down, Siva was penalized by the railway police with a Rs 500 fine for the offense. People nowadays are so much addicted to selfies that a recent survey conveys that over 1500 to 2000 deaths a year happen just because some freak tried to take an adventurous selfie. The count somehow means that every day, at least 5-6 people die taking selfies throughout the world.
Isn't this quite ridiculous? Share your opinions in the comments section below.
Related Article: PAK Girl Asked Sushma Swaraj To Help Her Getting Married To An Indian Boy
Related Article: Villager Steals Bikes To Pay Panchayat Fine To Live With His Lover, She Runs Away With Another