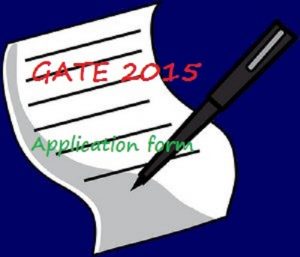 GATE 2015 Application Form Apply Online from www.gate.iitk.ac.in
GATE 2015 is commonly known as Graduate Aptitude Test in Engineering. The GATE exam is conducted by Indian Institute of Science and 7 Indian Institute of Technology (viz. IIT Bombay, IIT Delhi, IIT Guwahati, IIT Kanpur, IIT Kharagpur, IIT Madras and IIT Roorkee). The GATE is an all India examination conducted to test the understanding of candidate in UG engineering subject. The GATE examination is conducted for the students seeking admission into post-graduate engineering programme. Candidates are admitted to the post-graduate engineering course on the basis of marks scored in the GATE examination. The GATE 2015 is organized by IIT Kharagpur. The GATE 2015 examination will be conducted between February to March 2015.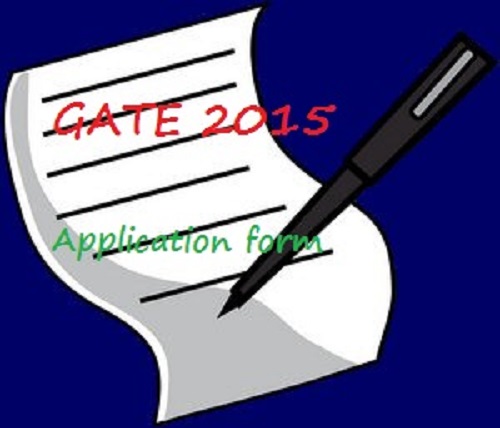 Education Qualification:
Candidates should have degree in Engineering/ Technology/ Architecture from any recognized university/ college/ institution. For the exam final year candidates are also eligible.
GATE 2015 Exam Pattern:
The GATE exam will be conducted online. It will be basis on the computer test (CBT). The exam will be multiple choices. In the exam negative marking are applied. One number questions 1/3 marks will be deducted as per wring answer and 2 numbers of questions 2/3 marks will be deducted every wrong answer
Total Number of Questions: 65
Total number of Marks of GATE exam 2015: 100 marks
Total duration: 180 Minutes (3 hours).
General Aptitude: 10 questions.
Technical questions: 70 marks.
Marking Scheme:
For 1-mark multiple-choice questions, 1/3 marks will be deducted for a wrong answer. Likewise, for2-marks multiple-choice questions, 2/3 marks will be deducted for a wrong answer. There is no negative marking for numerical answer
type questions.
Selection Process:
Candidates will be selected on the basis of written exam and counseling. Here we have mentioned GATE written exam pattern.
Step By Step Procedure for filling Gate Application form
Application fee for GATE 2015 :
For General/OBC Male candidates : Rs.1500
For Women Candidates : Rs.750
For General & OBC other candidates : Rs.1500
For SC/ST/PD candidates : Rs.750
Important Dates:
GATE Online Application Processing System (website) Opens:::
1st Sep 2014
Last date for Submission of Online Application (website closure):::
20th October 2014
Last Date for Request for Change in the Choice ofExamination City via GOAPS login:::
21st November 2014
Availability of admit card on Online Application Interface:::
17th December 2014
GATE 2015 Online Examination:::
31st January, 1st, 7th, 8th and 14th February, 2015
Forenoon: 9.00 AM to 12.00 noon
Afternoon: 2.00 PM to 5.00 PM
Announcement of results on Online Application Interface:::
12th March 2015 (10:00 Hrs)
For More Details:::  Click Here>>>
For  Online Registration Form: