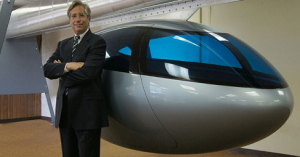 Google chairman Eric Schmidt invests in Ankur Bhatnagar's skyTran
Earlier, SkyTran had received funding from the US Department of Transportation. Now it is from Google chairman Eric Schmidt has put down his wagers on skyTran, a path-breaking transportation organization headquartered in California, which is co-founded by an Indian engineer Ankur Bhatnagar.
Ankur Bhatnagar is a B Tech engineer graduate from IIT-Roorkee and an M Tech from IIT-Kanpur is the sole Indian co-founder of skyTran and he leads SkyTran' s Indian initiatives as VP of SkyTran India and he is the sole Indian prime supporter of skyTran, a NASA space act organisation at the NASA Ames research centre. Bhatnagar has received financial investment from Schmidt, He declined to reveal the sum contributed.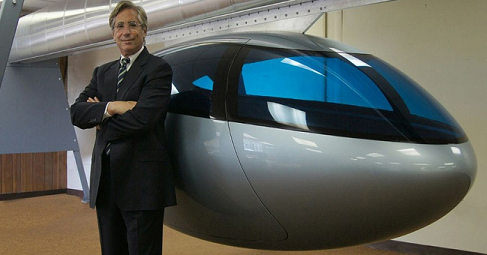 The company has built up a "third-generation" Personal Rapid Transit (PRT) technology which hopes to change the face of public transport across the world, Bhatnagar anticipates that it will be operational in India in the next two years and hopes India will rise as its biggest market. He said skyTran can transport travellers above surface movement cutting the journey between Mulund and Colaba in Mumbai or Bengaluru airport to Electronic City in 25 minutes. The organization is in distinctive phases of negotiations with state governments and is at present focusing on PRT opportunities in Jaipur, Bihar, Jharkhand, and Kerala. skyTran will have a network of computer controlled suspending 'jet like' vehicles which will transport travellers above surface traffic.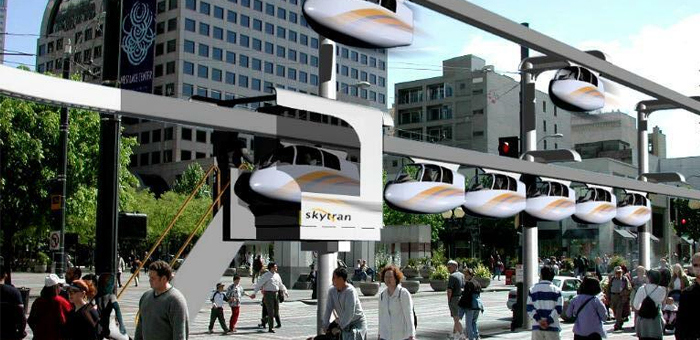 SkyTran had built a system of high-speed commuter pods that it claims can provide a safer, greener, quieter alternative to traditional forms of public transport. These pods would rise above the inconvenience of everyday traffic, on elevated guide rails. The pods weigh around 300 pounds and rely on the lift and thrust of electromagnets to levitate and move them forward, "The average speed of travel in cities is expected to be 120 km/hour."
In starting of the company Douglas Malewicki is inventor, he is a graduate of Aeronautical Engineering from the University of Illinois and Bhatnagar chanced upon him around ten years ago and later came on board. I was intrested to start my own venture in the public transportation space using mobiles and came across Malewicki's idea and requested him to take me on board," said Bhatnagar, who is spearheading business development for skyTran and had previously worked with Wipro and PwC.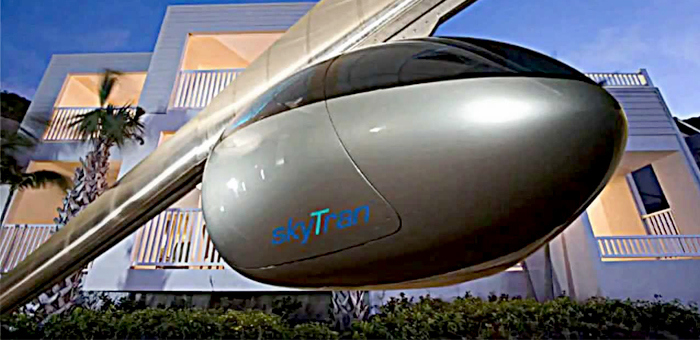 He further added that the SkyTran system can solve issues like pollution, congestion in India, and can help India to built high speed rail systems at low costs. SkyTran routes traffic in small packets, or small vehicles, at high speed just as Internet routes data. The company promises all seated travel with no jostling and personalised routes. The vehicle will travel utilizing attractive levitation over the system on the client's customized course specifically to the destination constant.