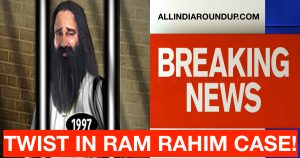 BREAKING NEWS: Gurmeet Ram Rahim Singh, Dera Chief Sentenced To 20 Years, Not 10 For Rape Case
After 200 hearings spread over 10 years and numerous stay orders of higher courts, a CBI special trial court in Panchkula convicted. Dera chief Gurmeet Ram Rahim Singh was also found guilty in the rape case, murder and forced castrations by a special CBI court on 25 August 2017. The court said it would announce the final judgment on Monday (Today).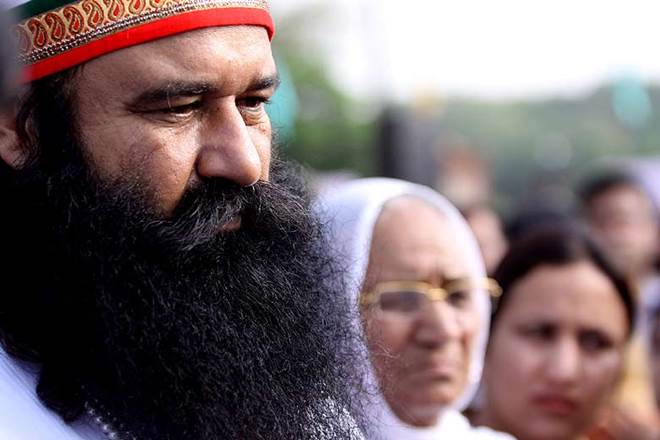 On Sunday, a day before the special CBI judge pronounces the sentence against the maverick Dera Sacha Sauda cult chief Gurmeet Ram Rahim Singh, convicted of raping his two women followers, in a Rohtak jail on Monday.
Thus, parts of Haryana, Punjab, and Chandigarh have been under a security lockdown as 200,000 supporters of Ram Rahim had assembled in Panchkula ahead of the verdict. The waves were also felt in Delhi and Ghaziabad in Uttar Pradesh. The death toll in violence and arson has risen to 38, state's Director General of Police BS Sandhu said.
#RamRahimSingh sentenced for total of 20 yrs,10 10-yrs each & a fine of Rs 15 lakh in each of the two cases: Haryana CM ML Khattar pic.twitter.com/TE5ocVqvO9

— ANI (@ANI) August 28, 2017
Dera head to spend 20 years behind bars, as the 10 years sentence for raping two Sadhvis to run consecutively, not concurrently
52 cases were registered in connection with the violence which left a trail of destruction, particularly in Panchkula and Sirsa in Haryana. A total of 926 people were arrested, DGP said.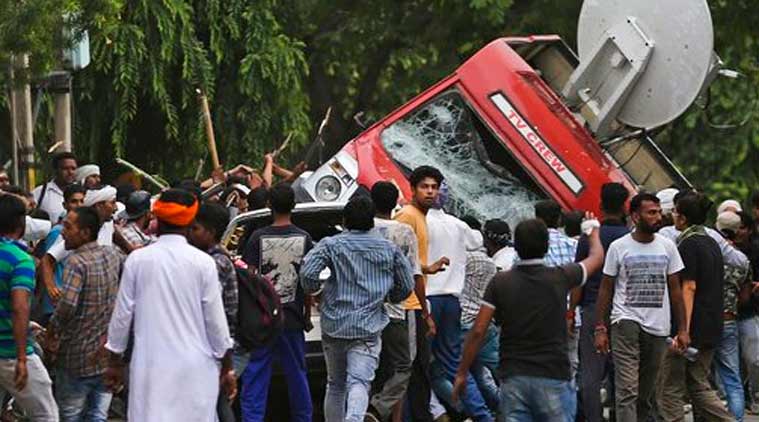 Hence, CBI court judge Jagdeep Singh has flown to Rohtak district jail where he would pronounce the quantum of sentence against Singh, whose conviction on Friday saw his followers run riot in several places in Haryana, Punjab, and Rajasthan.
The Rohtak jail is located on the outskirts of the city which resembles a garrison town with security pickets all over the place. The Punjab and Haryana High Court had ordered the Haryana government to make necessary arrangements at the jail where the judge would sentence Singh in the 15-year-old case of sexual assault of two sadhvis.
Section 144 of the Code of Criminal Procedure (CrPC) prohibiting assembly of five or more persons, and carrying of firearms and other weapons is already in place in Rohtak. All educational institutions, including government and private schools, colleges and other institutions in the entire state, will remain closed on Monday.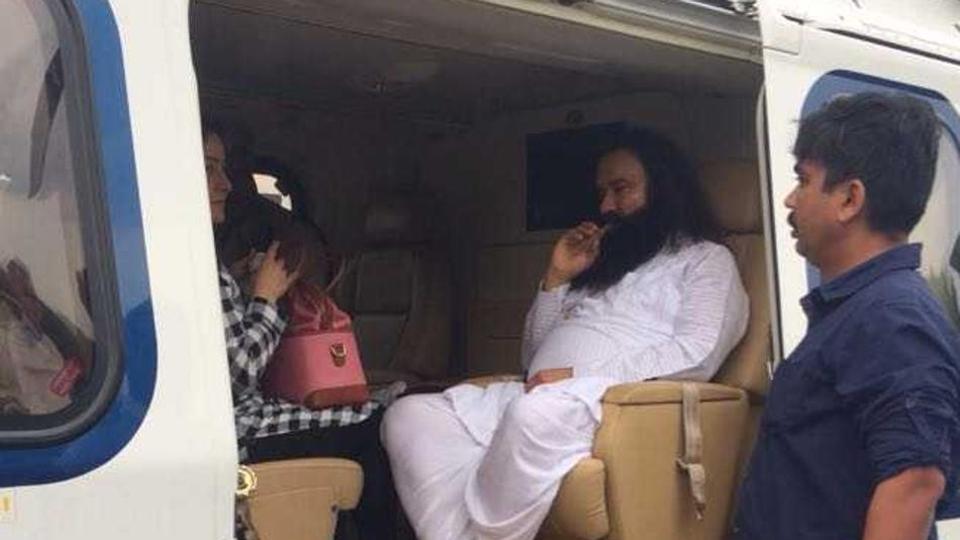 Self-styled spiritual guru Gurmeet Ram Rahim Singh has been sentenced to 20 years in prison for the rape of two women followers. The 50-year-old chief of the Dera Sacha Sauda sect said, "Mujhe Maaf Karo (forgive me)," and wept as he was sentenced to a jail in Haryana's Rohtak by Judge Jagdeep Singh, who flew down by a government helicopter to conduct a prison-side court hearing. Court has also slapped a fine of Rs 30 lakh on Dera chief Ram Rahim
Fifty-year-old Ram Rahim has been found guilty under section 376 (rape), 506 (intimidation) and 509 (wrongful confinement of woman) of Indian Penal Code (IPC). Assets to compensate the government and people's personal property after the violence, to compensate them for the property of the chief of the Dera chief.
Law and order situation will not be allowed to be disturbed. Appeal to Dera supporters and people to maintain peace: Haryana CM ML Khattar pic.twitter.com/lIrD4jP3W4

— ANI (@ANI) August 28, 2017
According to reports from News18, There was confusion, earlier, because it was not clear if the Dera chief will serve his sentences concurrently or consecutively. 
Here's the explanation of two legal terms:
Concurrent sentences: When sentences run concurrently, defendants serve all the sentences at the same time.
Consecutive sentences: When sentences run consecutively, defendants have to finish serving the sentence for one offense before they start serving the sentence for any other offense. 
The High Court ordered that its bank accounts should be sealed and the same would be compensated for arson and sabotage.
Related Article: 13 Unknown Facts About Dera Sacha Sauda Chief Gurmeet Ram Rahim Singh