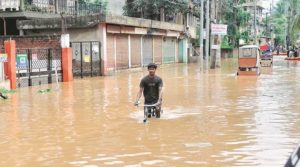 Heavy And Incessant Rains In Assam Results In 76 Villages Submerging In Dam-Released Water
Dispur: The recent heavy rains in Assam and Arunachal Pradesh have forced authorities concerned to open the Ranganadi dam, the result of which saw 76 villages submerged in water and thousands of lives getting affected.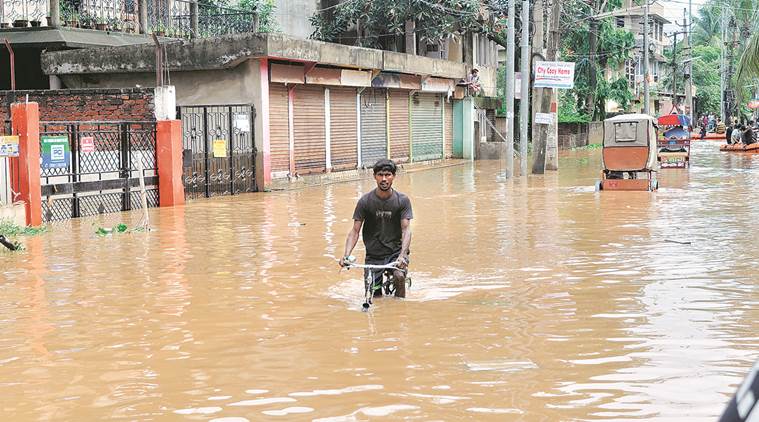 On Thursday, Neepco authorities at Yajuli located in Lower Subansiri district of Arunachal Pradesh were forced to take a decision in the opening of three gates of the Ranganadi dam due to the overflowing of a river.
The water released from the overfull dam has submerged a total 76 villages in the district of Lakhimpur resulting in nearly 25,000 people getting their lives affected. The gushing waters have damaged a whopping 3,560 hectares of standing crop.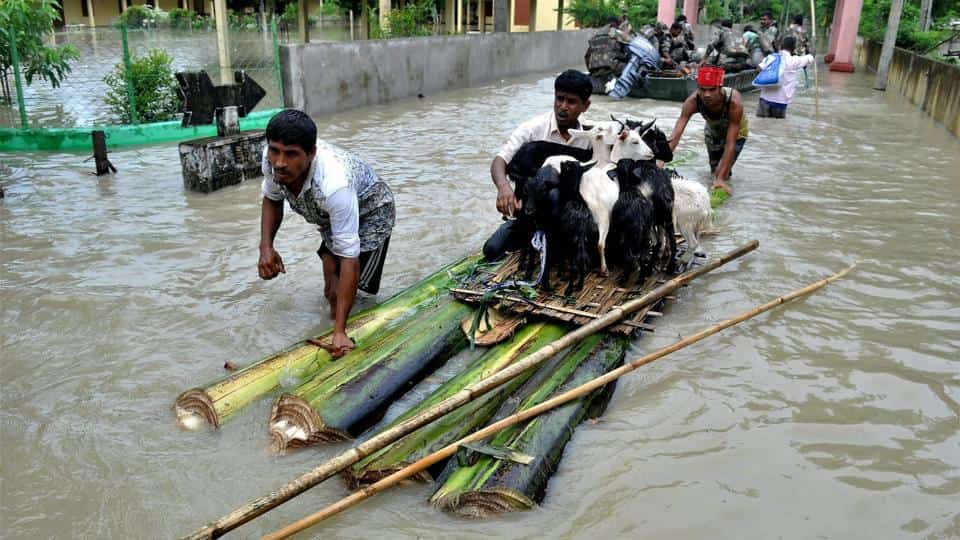 The administration of Lakhimpur district had on Thursday evening alerted people to be very cautious but not to panic in the event of the excess water release from Ranganadi reservoir.
The release of dam water as an emergency precaution on March 11 last year had affected the Ranganadi by the waters wreaking havoc in a total of 220 villages. The water breached embankments at Amtola and Lakhimpur.
More than one lakh people got affected due to the heavy rains and the state of Assam and Arunachal Pradesh experienced flash floods. Due to the rising river waters and flash floods in six districts of Assam, ferry services had to be stopped.
The district of Dhemaji in Assam which is popular for its perennial floods has got its 173 villages flooded resulting in the affecting of lives of about 47,471 people. Almost 7,108 hectares of standing crop got damaged under the crisis. As of now, the administration in the district has opened at least three relief camps where a total of 805 inmates have been provided with shelter.
A bridge over the Jiadhal river had been destroyed due to its part being washed away between Dehmaji and Bordoloni stations.
The Northeast Frontier Railways has announced that a total of eight trains have been short terminated or canceled due to the prevailing conditions.
Incessant rains in Arunachal's capital Itanagar since Thursday has resulted in heavy flash floods due to which a child died and other three people are still missing. Another three more people have since died in the state due to the same reason of heavy floods and landslides.
A massive landslide triggered due to the incessant rains has resulted in blockage of roads in the state's Papum Pare district. As per the reports, a Tata Sumo carrying 10 passengers was buried under the fresh landslide. However, all the 10 were successfully rescued. Landslides that happen due to the rains are very common nowadays.
You May Also Read: North Korea Refutes US Claims Of NHS And Sony Hacking By Any Of Its Nationals, Says The Suspect Is Non-Existent