Hema Malini To Play Indiramma Role In NTR Biopic
we have heard about many rumours regarding NTR biopic. The cast of the NTR biopic is not yet announced officially but the movie is already on the sets. Nandamuri balakrishna is trying to get the biopic of his father Nandamuri Taraka Rama Rao on to the sets as early as possible. Even Though, the movie shoot has already started recently under the direction of the director Teja, who has earlier directed the movie like Nene Raju Nene Manthri, Veyyi Abaddalu, Hora Hori, Niku Naku Dash Dash and many super hit films.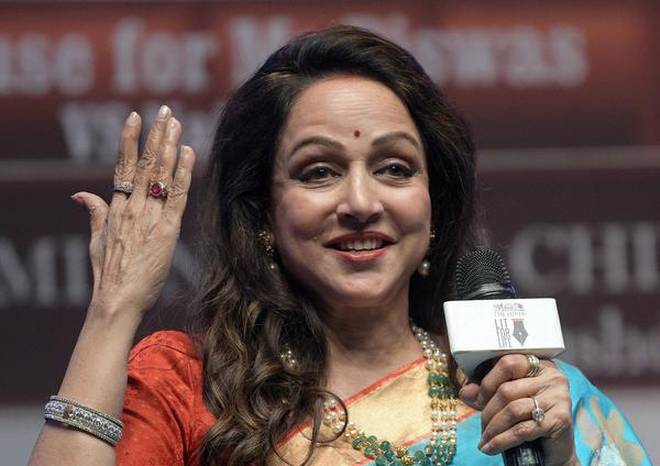 The biopic of NTR had gone backseat by the director Teja quitting his direction for the film. Balakrishna now has to announce the director for this film and get the rolling of the film done as soon as possible. Many of the rumours are heard that Balakrishna himself is going to direct the movie by seeking some help from the most senior members of the industry.
The latest news is that, Hema Malini has signed for playing the role of Indira Gandhi in NTR biopic. It is due to her involvement into the dealings of Andhra Pradesh legislation that Nadendla Bhaskar Rao was able to become Chief Minister for a short-term period when NTR went to USA for treatment.
Then later NTR, after the treatment came back to India and won the votes of the people and formed his Government again. This made him a popular figure all over State, as no one could visualize somebody going in contrast to Indira Gandhi and winning above her. In this movie, the appeal comes at a very vital stage it seems and for the guest role, Balakrishna requested Hema Malini and it seems, she accepted. Still, the audition for many other roles is going on and the cast of the whole biopic will be announced officially very shortly.