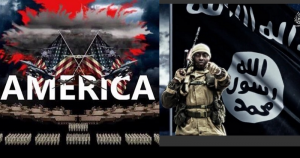 ISIS Releases New 'No Respite' Propaganda Video In English, Taunts America To 'Bring It On'
A new video purportedly released by the Islamic State on November 24 was released in multiple languages. The English version is directed at the United States and taunts America, urging the nation to 'bring it on' before adding 'your numbers only increase us in faith'.  Other videos in other languages with similar content matter were released at the same time, and include French, Russian, and Turkish.
During the four-minute clip an image shows the flags of 60 nations the terrorists say are part of a global coalition against the Islamic State. The UK is among them, along with the US, Japan, Canada, France and Australia.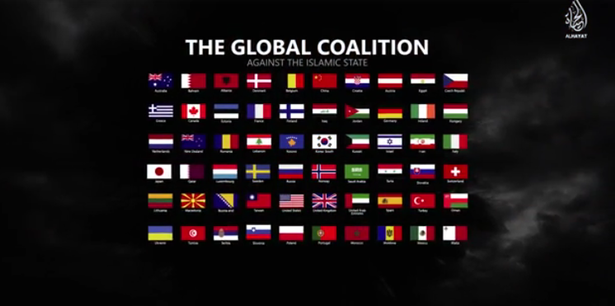 The propaganda video also goes on to threaten the allies who fight against Islamic State.
"There's your coalition of devils with Iran, Turkey and Russia joining the fray. That's because the Millah of Kufr (unbelievers) will also unite you to fight the truth."
"So bring it on – all of you. Your numbers only increase us in faith. We're counting your banners, which our prophet said would reach 80 in number and then the flames of war will finally burn you on the hills of death."
"Bring it on… Gather your allies. Plot against us and show us no respite. Our ally is the greatest. He is Allah and all glory goes to him."
Watch the Video here:
The video then finishes with a quote from the Qur'an above the planet Earth: "So resolve upon your plan and [call upon] your associates. Then not let your plan be obscure to you. Then carry it out upon me and do not give it respite."