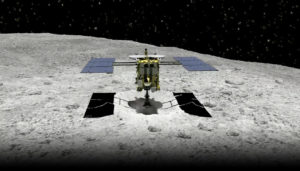 Japan's Hayabusa 2 Probe To Delay Touchdown On Ryugu Asteroid
A probe sent by the Japanese to conduct examination of an asteroid to get details of the origins of the solar system is now slated to land on the rock some months later than as it was planned, officials said on Thursday.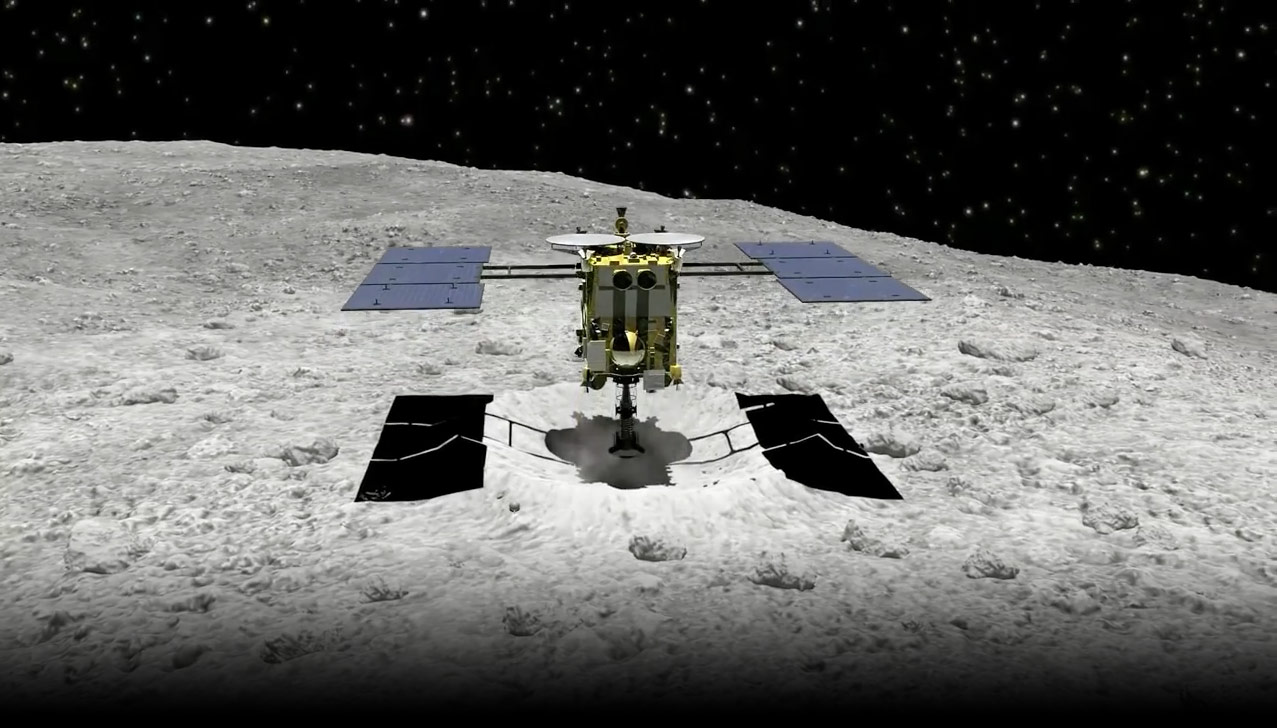 Officials at the Japan Aerospace Exploration Agency (JAXA) told news reporters that the probe named as Hayabusa2 is now expected to land on the Ryugu asteroid in "late January" at the earliest, rather than as it was planned to land this month as per the expectation.
Project manager at JAXA, Yuichi Tsuda said that they required more time to do the preparations for the landing as the latest data displayed the asteroid surface was more rugged than as it was expected earlier.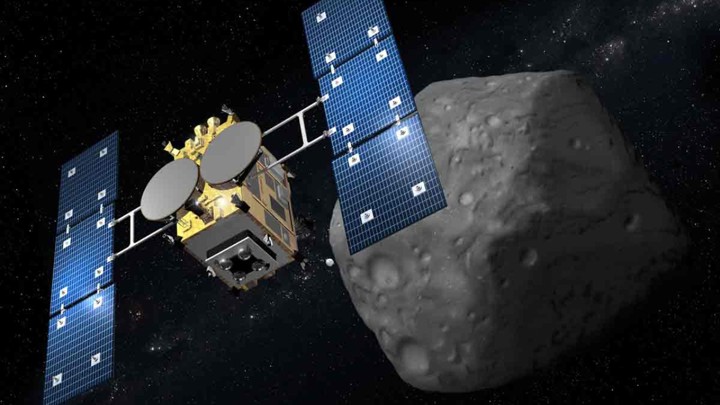 "The mission… is to land without hitting rocks," Tsuda said, adding this was a "most difficult" operation.

"We had expected the surface would be smooth… but it seems there's no flat area."
Scientists are able to receive the data from other machines already deployed on the asteroid's surface.
JAXA was successful last week in landing a new 10-kilogramme (22-pound) observation robot called as MASCOT – "Mobile Asteroid Surface Scout."
The robot is equipped with sensors that can take images at multiple wavelengths, carryout investigation of minerals on the rock with the help of a microscope, read surface temperatures and measure magnetic fields.
Ten days earlier to that, a pair of MINERVA-II micro-rovers were landed onto the asteroid which marked the first such moving, robotic observation device being successfully deployed on the rock.
These rovers are able to jump around on the surface due to the low gravity of Ryugu and due to this they are able to travel as far as 15 metres (49 feet) and are able to stay above the surface for as much 15 minutes. All this is being done to survey the physical features of the asteroid with cameras and sensors.
Hayabusa2 is of the size of a large fridge and is well equipped with solar panels and it is called as the successor to JAXA's first asteroid explorer, Hayabusa, meaning 'falcon' in Japanese language.
The earlier probe was successful in returning with a smaller, potato-shaped, asteroid along with dust samples in the year 2010.
The present Hayabusa2 mission costs about JPY 30 billion (USD 260 million), and was launched in December 2014 and is expected to return to the Earth along with the samples in the year 2020.
You May Also Read: Study Commissioned By Uber Gives New Methods To Measure Safety Of Driverless Autonomy