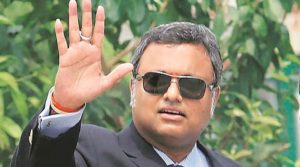 Karti Chidambaram To Take Judicial Approach Against ED's Property Attachments
New Delhi: In relation to the INX Media case, the Enforcement Directorate has attached Karti Chidambaram's Rs. 54 crore worth of assets in India, Spain and the United Kingdom.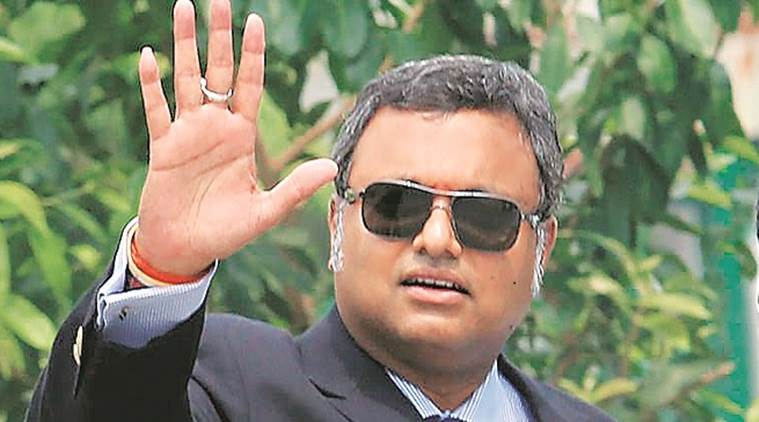 Karti Chidambaram is the son of former union minister and senior Congress leader P Chidambaram and is accused in INX Media case. He is accused for getting government clearance for foreign investment upto the tune of Rs. 300 crore in exchange for bribes. INX Media is a television company owned by the Peter and Indrani Mukerjea. As per the claim made by the investigators, he utilized the influence his father held during his tenure as Finance Minister in the UPA government at that time.
A total of six properties of Mr. Karti Chidambaram of Rs. 54 crore worth were seized during the raids, the agency said. One of the senior official of the Enforcement Directorate said that: "We have attached six properties of Karti worth Rs. 54 crore."
The list of the properties seized include a cottage house having a worth of Rs. 8.67 crore in the Somerset of United Kindom, a tennis club valued at Rs. 14 crore and is located in Gava of Barcelona, Spain. It also includes a Rs. 16 crore in New Delhi's Jor Bagh area. And many other assets seized also include two bungalows located in Ooty of Tamil Nadu with a value of Rs. 50 lakhs and Rs. 3.75 crore respectively and an agricultural land with a worth of Rs. 25 lakh in Kodaikanal of Tamil Nadu, the agency officials said.
Karti Chidambaram reacted to the assets being seized by the Enforcement Directorate by posting a tweet on his official handle saying that the move was a "A bizarre and outlandish "Provisional Attachment Order" which is not based on law or facts but on crazy conjectures. This is meant only to grab "headlines". The "order" will not withstand judicial scrutiny, review or appeal. Will approach the appropriate legal forum".
He also said that the "provincial attachment order" cannot withstand a judicial scrutiny, and he would soon approach the appropriate legal forum.
All the assets seized are in the name of Karti Chidambaram and ASCPL, a firm which is allegedly linked to him, the agency said. The statement by the Enforcement Directorate claimed that the Jorbagh property was registered in the name of both Karti Chidambaram and his mother Nalini Chidambaram.
Enforcement Directorate and Central Bureau of Investigations have been investigating Mr. Chidambaram, in several cases which include alleged irregularities in the Foreign Investment Promotion Board clearance to then INX Media for FDI in the yea r2007 and also the Aircel-Maxis case in the year 2006.
You May Also Read: Kerala's Deadly Floods May Have Been Due To Life-Threatening Dams