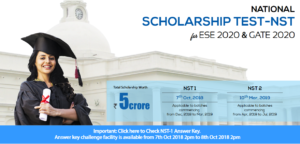 Made Easy NST Answer Key 2018 For 7th October NST 1 Exam
Made Easy NST Answer Key 2018 For 7th October NST 1 Exam – Official Answer Key for Made Easy NST 1 Examination which was held successfully on 7th October 2018, Sunday without any paper leak news, has been made available online on the official website. Only those candidates were eligible for NST 1, 7th October 2018 examinations who were applicable to batches commencing from December 2018 to March 2019. Next, National Scholarship Test examination will be conducted by Made Easy, which is one of the tops and best coaching Institutes of India on NST 2 i.e. 10th March 2019.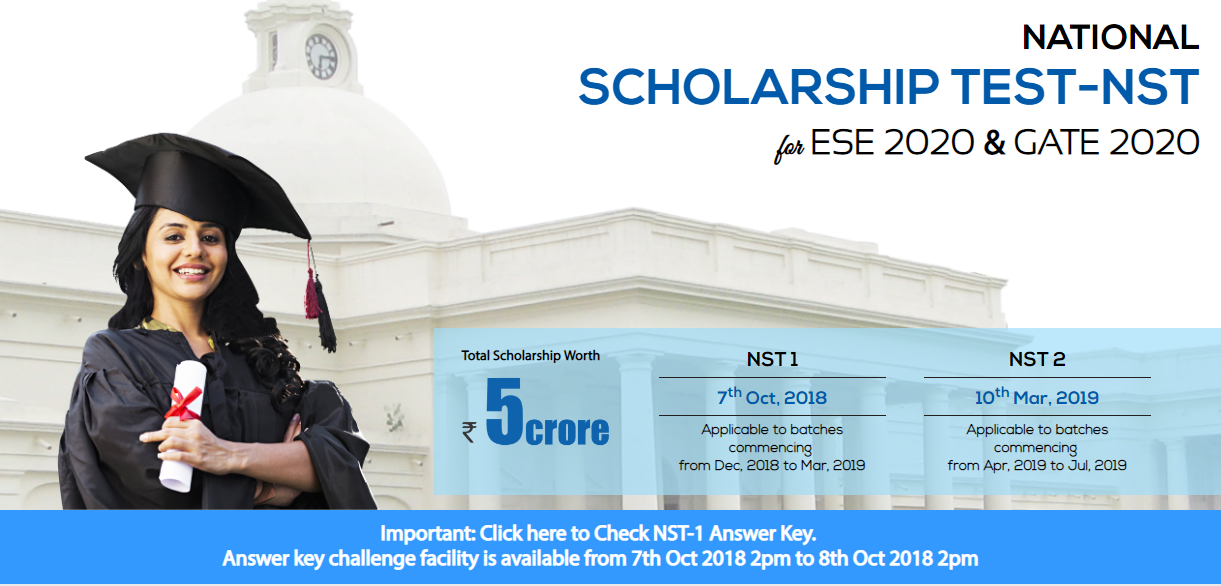 And, only students for whom this scholarship would be applicable are the students who batches will be commencing from April 2019 to July 2019. While, coming back to the topic, most awaited line for the student is now readily available on official website saying "Important: Click here to Check NST-1 Answer Key. Answer key challenge facility is available from 7th Oct 2018 2 pm to 8th Oct 2018 2 pm."
Since Official Answer Key is now available, next question in the minds of the most of the candidates says – what is the expected date of declaration of NST 1 Online Results – https://nst.onlinetestseriesmadeeasy.in. Concluding here that, 15th October 2018 is the Results date for this National Scholarship Test 1. Admit Cards for this examination were made available online on the official website from 4th October 2018 to 7th October 2018. And, with Rs. 200 as the Registration Fee, the application form for this Made Easy National Scholarship Test were filled online from 3rd August 2018 to 2nd October 2018.
Here, most important part of terms and conditions is that "This scholarship is applicable for GATE & GATE+ESE long-term classroom courses only. "For more authentic updates and latest news related to Made Easy National Scholarship Test such as Made Easy NST Answer Key 2018 For 7th October NST 1 Exam, please make sure to go through below provided links of ALLINDIAROUNDUP news portal –