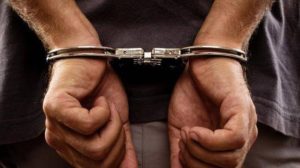 Man Kills The Husband Of His Pregnant Sister After Founding Out That He Was Beating Her
Police Report: A 45-year-old man killed the husband of his pregnant sister after he found out that he was beating her. The man was arrested in the district of Palghar, Maharashtra.
The police said that the said incident happened on Tuesday, when Ramu Baliram Shinvar, the brother of the pregnant sister, saw his 38-year-old brother-in-law beating up his sister at their home in Vasai.
Ramu Baliram and his brother-in-law Gurunath Chaitya Bhoir got into an argument which led to a fight, Ramu reportedly hit the head of Gurunath on a block of cement.
Gurunath Chaitya Bhoir passed away because of the injuries he attained from the fight.
The police arrested Ramu Baliram Shinvar and filed a case against him under the IPC 302 which is for murder.