Myth Busted – Marine Insurance is Not Just About Ocean Transport
What is the first thought which comes to your mind when you hear about marine insurance? It is the insurance policy which covers transportation carried out through the water, right? However, it is not true. In fact, it is one of the biggest myths according to which marine insurance is limited to ocean transport only.
A marine insurance policy is not only about the water, as the policy covers those goods as well, which are traveling within India and abroad by modes other than water. Moreover, the policy also covers domestic transit, which includes warehouse storage for a limited duration only.
A marine insurance offers coverage when goods are transported through any of the following modes –
Water
Air
Road or Rail
Registered Post Parcel
Courier
Or the combination of the above
Customised solution as per requirements
Nowadays, various marine insurance companies have customised their insurance policies for specific industries. It means, as per the risks which may arise in your business, you can opt for a marine insurance policy and enjoy the benefits associated with it.
Here, are some of the different types of marine insurance policies which you can choose as per your business and mode of transport –
Export & Import Insurance
The policy plays a crucial role in covering shipments which are either exporting or importing. The insurer offers cover notes which are universally accepted as proof of insurance.
Inland Transit Insurance
As the name itself says, inland transit covers those goods which are traveling within India by any mode of transport. Here the inland transit insurance policy covers domestic transit, which means it will include warehouse storage for a limited duration as well.Usually, the policy covers only those goods which are being transported by land only. Sea and aerial modes of transportation are generally not covered under the policy.
Marine Hull Insurance
Covering large vessels as well, the policy offers coverage to your ships and boats against all types of risks. As the risk prevalence is high, the insurer assesses various options for piracy, seaworthiness, etc.; before issuing the policy.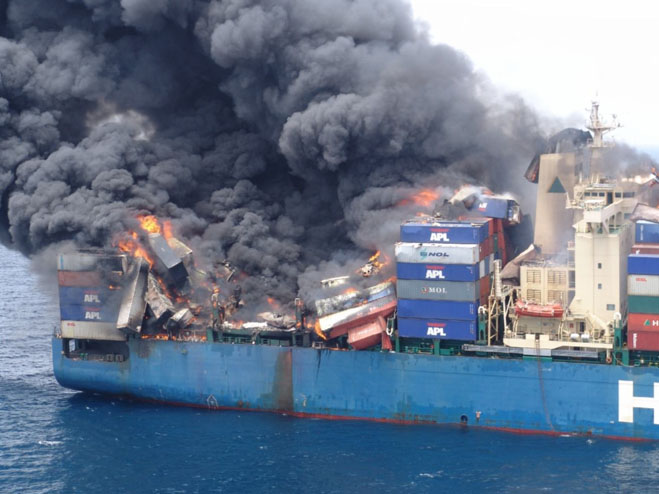 Specific Transit Insurance
As the term itself says, specific transit insurance covers goods in transit for a journey only. While issuing the policy, the insurer clearly mentions the start and end destination. Usually, cover for such journeys are issued in a few hours, and the pricing is also very effective.
As stated above, marine insurance policies offer coverage against various risks; we can conclude that marine insurance is a comprehensive cover which is not restricted to water transport only. As per your business needs, you can choose and customise your cover.
Though marine insurance is one such area which involves lots of thoughts and complex dealing, it is nonetheless interesting to see how many people and the sectors the policy is catering to with its vast range of features.
And, the best part is that as marine insurance policies do not cover sea transport only, you can go for the policy, even if you are transporting goods through land or air. For instance, if your goods transit is limited to land only, you can opt for an inland transit marine insurance policy.
Similarly, based on how frequently you require marine insurance, you can opt for the policy structure. It may range from annual turnover policy, specific voyage and open policy –
Annual Turnover Policy – It covers transportation of raw materials, semi-finished and finished products related to policyholder's trade.
Specific Voyage – It covers a specific voyage only.
Open Policy – Here, the value of the cargo and the consignment is not mentioned in the policy beforehand.
Conclusion
In the interests of your business, it is beneficial and necessary to choose the right kind of marine insurance policy. Moreover, it is important to clear the myth which restricts marine insurance to water only.
Having a clear understanding is essential to buy the right policy and get adequate coverage not in the short-run only but also in the long-run.