Nestle Worker Commits Suicide After Losing Job at Uttarakhand Plant Due to Maggi Ban
Maggi Ban has claimed the life of a worker at Nestle's Uttarakhand plant unit. The deceased Nestle worker was a contractual employee working at the Uttarakhand unit is believed to have exacted to the extreme step after losing his job. Nestle has removing the contractual working employees at its plants following the ban on Maggi noodles across the country.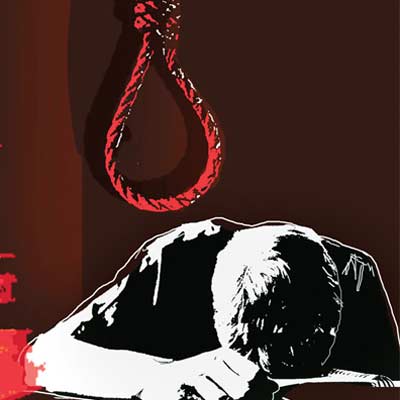 Maggi Ban Takes Life of Worker at Nestle Uttarakhand Unit
Nestle's Uttarakhand Unit has unemployed as many as 1,100 contractual workers following the declined sales and production of Maggi noodles after the ban. The deceased employee of Nestle was identified as the 32-year-old Lalta Prasad and he was one among those 1,100 contractual workers who had been turned away by the Uttarakhand Unit. Lalta Prasad was found hanging on Monday who was working since past two years at the Nestle Maggi plant in Uttarakhand's Rudrapur.
Due to the excess quantity of the Monosodium glutamate and high lead content being found in the Nestle  Maggi it had got embroiled in a nation-wide outrage which provoked the government and the local concerned bodies to take action over the company and to ban it for selling the produced goods across the nation until and unless the investigation gets completed. Decline in the sales of Nestle Maggi sales has forced the company to turn away the contractual workers.
Nestle India Faces Loss of  3.2 billion rupees ($45 million) Due to Maggi Noodles Ban
Though the main reason behind the death of Lalta Prasad is unknown which is being investigated by the police officers while it is stated by the family and close associates that he was under stress after losing his job. Senior superintendent of police US Nagar district NA Bharne said "The wife of the worker came to know about Prasad's suicide after he did not open the door of his room on Monday. His body was hanging from a fan." Following many states Uttarakhand government and the Uttarakhand High Court had ordered a ban on the production sale of Maggi noodles earlier this month after discovering high levels of Monosodium glutamate and lead content during the several Maggi samples test.
Official sources of Nestle India quoted that the company is currently facing a loss of up to 3.2 billion rupees ($45 million) following the ban over the Maggi Noodles product. Stay tuned with us for more updates and trending scores. Press Ctrl+D to bookmark us in your web browser for easy navigation of al updates at a single web destination.