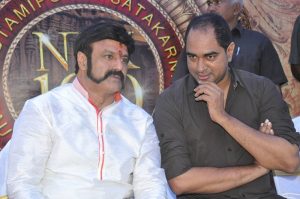 Ntr Biopic- Stars Nandamuri Balakrishna Is Now Helmed By Krish After Director Teja
The NTR biopic, which will feature actor Nandamuri Balakrishna in the supposed role of his late father and former Chief Minister of Andhra Pradesh, Nandamuri Taraka Rama Rao, was launched with much fanfare on 29 March. The highly anticipated event took place at Ramakrishna Studios in Hyderabad and it was presided over by Vice President M Venkaiah Naidu. In the opening shot of the film, Balakrishna was seen in the avatar of Duryodhana from his father's film "Daana Veera Soora Karna". A generous stage was set up with a great throne in the center. Balakrishna was fully decked with jewelry and wore a huge gold crown on his head. Teja, the director best known for films such as Jayam, Nijam, and Nene Raju Nene Mantri, said he was thrilled to be chosen to direct this prestigious project. However, he was not sure if we could do justice to the chance.
At the launch, he said, "Everybody knows I'm a huge fan of NTR. I consider myself extremely lucky to have landed this opportunity. I'll try and give my best efforts. NTR's story is so vast; it'd take six films to encompass everything. We've tried to encapsulate everything into one film and I hope we will do justice."The makers were only just in shock when Teja opted out of the project even before the film went on the floors. The industry gossip is that he chose to exit over creative differences with Balakrishna who wanted the film to be made a sure way. Following Teja's way out, rumors made the rounds that veteran filmmaker K Raghavendra Rao was approached with the offer which he declined.
It is worth mentioning that Rao was one among the many popular personalities who attended the film's launch, and he had said both Balakrishna and Teja are tremendously hallowed to be part of this project. "I wish to direct at least one shot in this film. I hope Balakrishna and Teja would give me this opportunity," he said. There were also reports that Balakrishna himself might direct the film; however, nobody could confirm the genuineness of this rumor. Following weeks of consideration over who could be chosen to direct the project, it is learned that the stick has been passed to Krish Jagarlamudi, who had recently worked with Balakrishna in the highly successful period drama "Gautamiputra Satakarni". Krish however, is yet to mark on the slotted line.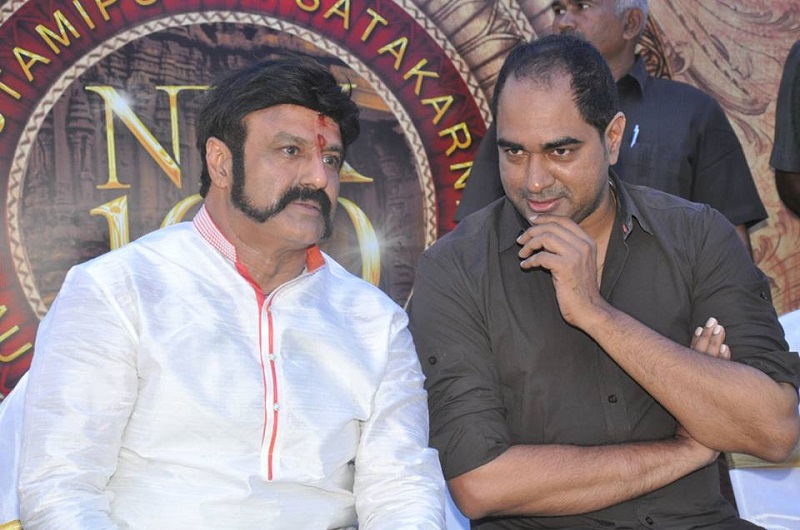 While Krish was engaged for comment, his brother-in-law Rajeev Reddy (who produces films with Krish) confirmed to First post that talks have been initiated with the filmmaker. "Krish is in talks to direct the project. But he's yet to take a call as he's still occupied with Manikarnika" which stars Kangana Ranaut. Apparently, Krish will rephrase the script and only then will take a call on whether to direct the project. According to a source from the film's unit, Krish and Balakrishna will sit down to discuss changes that can be made in the script without tampering the heart.
"Krish is interested to direct but he's now into Manikarnika". The project might take off in July. Also, Krish wants the film to be made in a single part instead of two parts, according to the original plan." The remaining information regarding the movie has to be announced by the filmmakers officially.