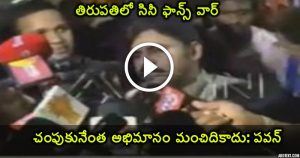 Watch: Pawan Kalyan Condolence To Vinod Family, Fires On Jr. NTR Fan
Young Tiger Jr.NTR's fan killed the fan of Power Star Pawan Kalyan, has become the hot topic of discussion on social media. Vinod, in one of his programs speech, he ended with Jai Pawanism word. Another celebrity fan couldn't digest that word and came on an argument with him. Suddenly the fan of Jr.NTR pierced Vinod with a knife.
Vinod declared dead by the doctors. The police found that the person who killed Vinod. The case has been registered and police arrested the convict. Pawan Kalyan went to Vinod Royal house and visited his family.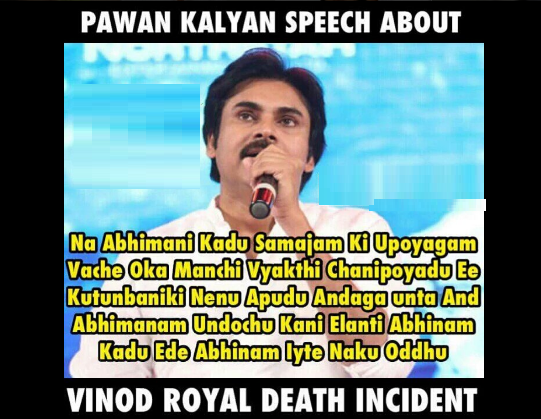 Watch Full Video – Pawan Kalyan Reaction On Vinod Death:
Vinod Kumar (24 Years) belong to Tirupati, was the die hard fan of Pawan Kalyan and earlier he arranged many programs for Pawan's Jana Sena party in Chittoor district. Recently he went Kolar district of Karnataka to participate in organ donation campaign.