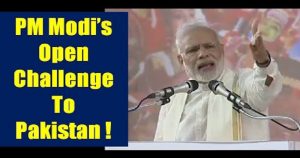 PM Narendra Modi Electrifying Speech On Uri Attack. Every Indian Must Watch This Video
Prime Minister Narendra Modi on Saturday addressed the public for the first time ever since Uri attacks took place. 18 brave soldiers lost their lives in Uri attack. Narendra Modi gave a speech in Kozhikode, Kerala at 5 pm. He is in Kerala to attend national council meet for the party with general secretaries, office bearers, and key state leaders.
PM Modiji has lashed out at Pakistan and said that the country 'Exports Terrorism' globally. The Indians will never forget the gruesome act of killing 18 soldiers in Uri. He also added their sacrifices won't go in vain. Watch full speech of Narendra Modi in Kozhikode, Kerala.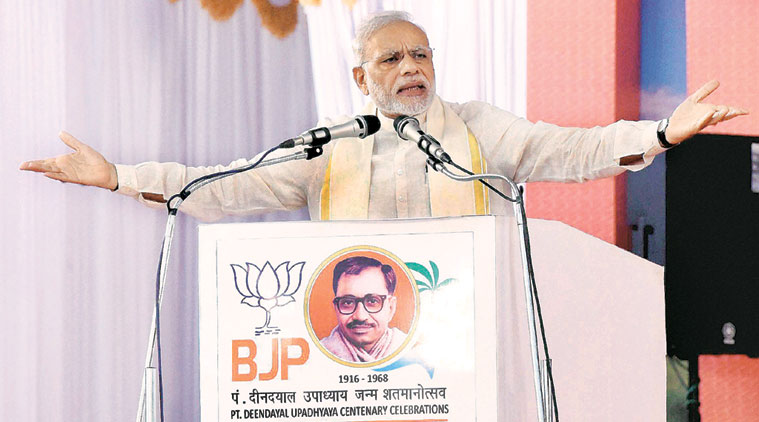 Prime Minister Modi differentiated India and Pakistan's current prospects by observing – while India exports software, Pakistan exports terrorists. He said soon there will come a time when the people of Pakistan will revolt against Pakistan.
Watch Narendra Modi Full Speech Here:
Highlights Of Narendra Modi Speech:
#1. India exports software, Pakistan exports terrorists to other countries.
#2. Wherever terrorism is happening across Asia, the affected nations are blaming only 1 nation.
#3. Terrorism is the enemy of humanity. We need to join our hands to defeat terrorism.
#4. Our soldiers have defended the country fighting, protecting the citizens. We are proud of their sacrifices and never ever let them in vain.
#5. If you want to fight against India let's fight, but fight against poverty, literacy, and development of the Nation.
#6. Our 18 soldiers had to sacrifice their lives because of terrorists exported by our neighboring country.
#7. There's anger in entire country post-Uri attack.18 of our soldiers sacrificed their life after our neighbor exported terrorists there.
#8. In the last few months, our neighbor tried to destroy our country by exporting terrorists more than 17 times but our army defeated them.
#9. A day will come when people of Pakistan will go against its own Govt to fight terrorism.
#10. India and Pakistan got Independence on the same day but where Pakistan is standing in terms of development.
Thank you Kozhikode. The public meeting today was memorable. Here are some pictures. pic.twitter.com/3WQHA3er75

— Narendra Modi (@narendramodi) September 24, 2016
Stay tuned to this page for more updates. press CTRL+D to bookmark this page now.