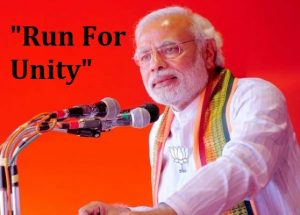 PM Narendra Modi Join 'Run for Unity' on Sardar Vallabhbhai Patel's Birthday
Government offices located in New Delhi's central area, including North Block and South Block, will be closed from 2 pm on Thursday till 9:30 am on Friday in connection with the 'Run for Unity' to be flagged off by Prime Minster Narendra Modi. The DRDO Bhawan, Vayu Bhawan, Sena Bhawan, Udyog Bhawan, Nirman Bhawan, Jawaharlal Nehru Bhawan (MEA office), National Museum & ASI office, Archaeological Survey of India, Vigyan Bhawan, Vigyan Bhawan Annexe, Raksha Bhawan, National Stadium, Hyderabad House, Coast Guard HQ, Baroda House and National Gallery of Modern Art, among others, will also close at 2 pm on Thursday, it said.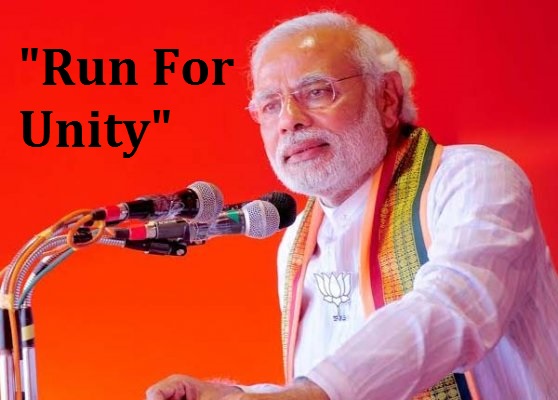 National Unity Day (Rashtriya Ekta Diwas):
Rashtriya Ekta Diwas or National Unity Day will be celebrated on the birth anniversary of Sardar Vallabhbhai Patel on Oct 31 every year. The Government of India decided to observe National Unity Day to pay tributes to Sardar Patel who was instrumental in keeping India united. The new government has grand plans to celebrate the day as "Rashtriya Ekta Diwas" or National Unity Day, as a tribute to India's first home minister.
The PM said that October 31 will be celebrated like an 'utsav' and lamented that even in school history textbooks, there is very little mention of Vallabhbhai Patel. In order to foster awareness and recognise the monumental contribution made by Sardar Vallabhbhai Patel in India's nation-building, October 31 will be newly celebrated as Rashtriya Ekta Divas.
Statue of Unity:
He said the "run for unity" was an effort to unite people from Kashmir to Kanyakumari and from Bhopal to Guwahati.  "In today's changing society and amid serious challenges before the nation, it is necessary to strengthen Sardar Patel's dream of unity," the chief minister added. Swaraj said on the occasion that the Statue of Unity being established in Gujarat will be the tallest in the world.
The Statue of Unity is a planned 182 metres (597 ft) monument of Vallabhbhai Patel that will be created directly facing theNarmada Dam, 3.2 km away on the river island called Sadhu Bet near Vadodara in Gujarat. It would be the world's tallest statue. Sardar Vallabhbhai Patel Rashtriya Ekta Trust (SVPRET), a special purpose vehicle was established by the Gujarat government and the outreach programme across India was carried out starting December 2013.
Govt offices in Delhi to close early:
The government offices located in Rashtrapati Bhawan and Parliament House would be closed from 2:00 PM on October 30 to 9:30 AM on October 31, 2014, the official release said. According to police, approximately 10,000 participants will take part in the event; they will arrive in buses and cars. Besides, the programme will be attended by Members of Parliament, Members of Legislative Assembly and government officers, among others.
"To facilitate smooth conduct of the function, Rajpath and Rafi Marg shall be closed for movement of traffic from 5 am to 9.30 am while Janpath and Man Singh Road shall be closed between 7 am to 9.30 am," said Special Commissioner (Traffic) Muktesh Chander.