UP Policeman Caught Showering Money On The BAR DANCER, Video Gone Viral
While Mumbai cops are bagging an incredible conduct with their impeccable dedication to their work, there this another side of the Indian cops, and it is as disgusting as anything. Soon after the incident in which Chandigarh's cop is seen attacking the locals after being drunk, this another incident in which the cop is caught dancing in the bar is going viral on social and other streams of media platforms.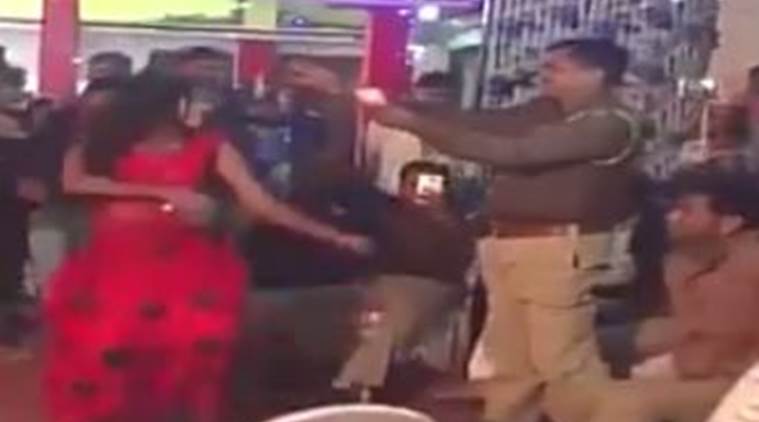 This incident took place in Uttar Pradesh's Gonda District. A video of the incident has surfaced the Internet drawing in some serious concerns about the conduct and attitude of the state cops. In the leaked video, the cop is seen dancing and showering currency notes on the bar dancer.
As per the video, the money he threw on her is certainly a fair amount. Moreover, such conduct from a police that too drunk in the professional uniform is certainly shameful.
Watch the video here:
UP Police showers money on Dancer, Gets suspended!#Shame @Uppolice #Trending pic.twitter.com/UFVoNM2jNd

— allindiaroundup (@AIRNewsOfficial) November 17, 2017
On the top of everything, he is seen laying hands on her in public, shaming the uniform during the service time itself. Later, sources claimed that the cop is suspended from his services for a while.
When asked about the incident, the respective district's Superintendent of Police, Umesh Kumar Singh has said, "Police Constable Chandrakesh Bhaskar, posted in Dhaneypur, suspended after he was seen showering money on a dancer in an event in Gonda."
For further updates follow us on Twitter: Allindiaroundup and Youtube: Allindiaroundup
Related Article: [WATCH VIDEO] Husband Wins Back Angry Wife With This Filmy Stunt In Police Station