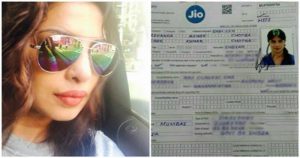 VIRAL NOW: Priyanka Chopra Just Signed Up For 'Jio'. Her Subscription Form Is Going Viral!
As we all know world's fastest 4G Network 'Jio' was launched earlier last week by a popular telecom in India. Reportedly, the telecom service provider has already opened their services commercially to general and now everyone can apply for Jio 4G sim. And it is now spreading like wildfire and is catching the attention of everyone!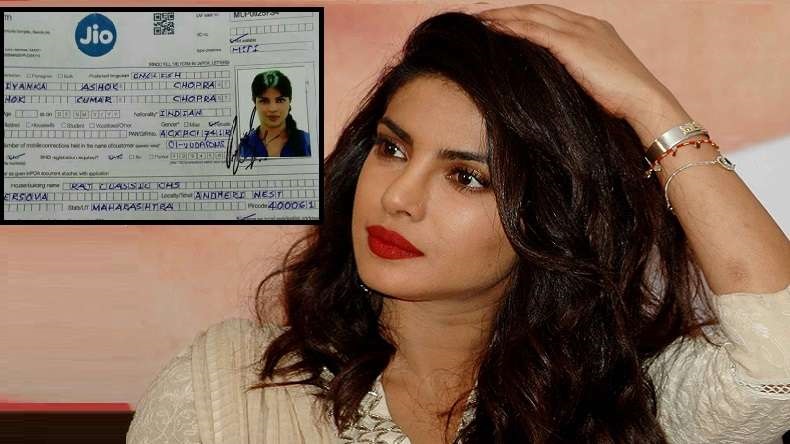 The affordable tariff plans and the promised better connectivity has everyone lining up at telecom stores to get a subscription. You would be surprised to know, even famous names of the country are also getting their hands on Jio 4G sim. Bollywood actress, Priyanka Chopra who is riding high overseas, has also drawn herself home to get 'Jio' connected.
Yes, you heard it right; her subscription form is going viral over the internet and people just cannot believe it. It has Priyanka Chopra's photograph, address and name and moreover, it has her signature as well.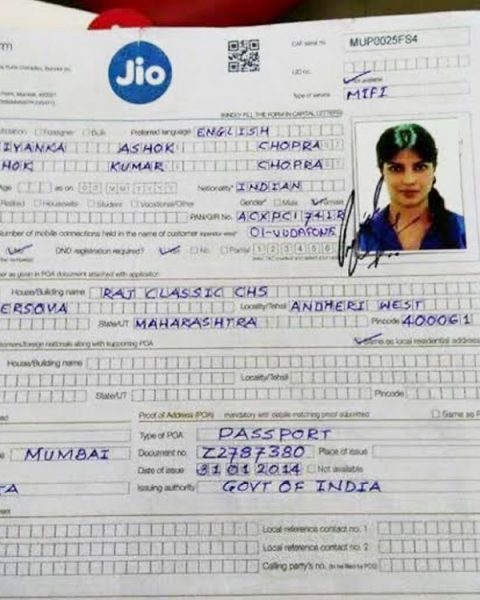 Although the subscription forms for any sim card are supposed to be confidential but a picture of the actress' form to avail the offer has gone viral on social media which is breaking the internet. The picture first started doing the rounds on messaging application WhatsApp.
However, everyone is doubting the authenticity of this form! There are reports that the signature on it is fake; however, only God knows what is true.
Earlier Priyanka had taken to Twitter and had congratulated the Reliance team for such a wonderful introduction.
Congratulations Nita,Mukesh & the entire team on the launch of #JioDigitalLife. Your vision will be truly transformational for the country.

— PRIYANKA (@priyankachopra) September 2, 2016
Millions of people queuing outside Reliance Digital stores and  to grab a sim for themselves, the stores has been taken by the storm. Reliance Digital Stores are receiving applications in thousands every week.
Now, with this picture going viral, it has really left us thinking whether Priyanka actually wants a 'JIO' SIM or it is all fake?
What do you think? Is this a genuine form of Priyanka Chopra? Do let us know your thoughts in our comments section below!