Punjab Farmers Want Effective Alternative To Crop Residue Burning
Patiala: Despite the reports of farmers from Punjab continuing to burn crop residue despite a ban on stubble burning, the Punjab pollution control board says there has been a decrease in such cases when compared to last year. The decrease is said to have been due to the delay in paddy harvesting due to inclement weather, but according to the farmers, without an alternate mechanism to dispose of the stubble, they will be left with only option of burning crop residue.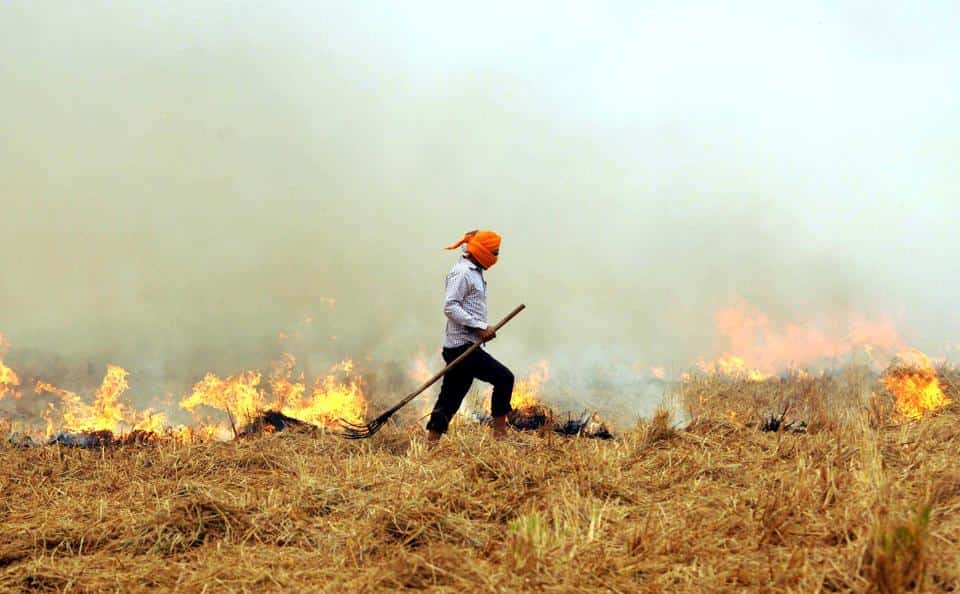 A total of 65 lakh acres of land is utilized in growing paddy in Punjab. After the harvesting is done, a total of 20 million estimated tonnes of paddy straw is left every year. Farmers are needed to burn all the stubble to clean their fields ahead of the wheat sowing season. As per the government figures, stubble burning is said to be the major cause of air pollution that became the reason for blanketing effect on Delhi last November. The same case of blanketing was called as the "health emergency".
In order to contain air pollution, the government has banned stubble burning. But the authorities say that the air quality of Delhi has already slipped back to poor category due to change in the wind direction, which is as of now flowing from stubble-burning areas in Punjab and Haryana.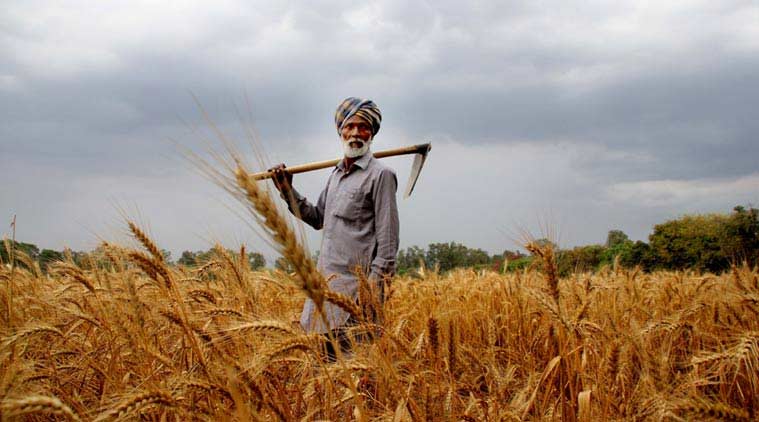 As per the claim made by the farmers, the government has not at all done anything to solve the issue.
"No government is solving our issue. There has to be a mechanism to remove the stubble. The government can give us some machines to pluck out stubble. We will cooperate only when these issues are resolved," said Baint Singh, a farmer in Patiala.
Another farmer said that they have no other option but to burn the stubble in the absence of any alternative as they are soon required to start sowing.
"We don't have a tube well, we can't sow the wheat crop till the stubble is removed. We don't have the machinery or manpower to do it, so we will just burn the stubble," said Taranjeet Singh.
For this year, the cases of stubble burning has been reported at least at 21 sites in Punjab.
Stubble burning results in particles combining with industrial pollution, vehicle exhaust and dust to cover the region every year amid the season of winter and winds to drop a lot. But the government in Punjab does not want to tolerate the issue and said that the erring farmers will be fined.
"We will take strict action and fine the farmers who will burn stubble," said Kamaldeep Singh Sanga, Deputy Commissioner.
You May Also Read: India To See More Worse Situation, Says Think Tank Over UN Climate Report