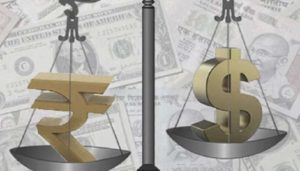 Rupee Recovers From Half A Month Of Low To Close At 68.68 Against Dollar
The Indian Rupee saw a spirited recovery from nearly half a month low to end higher by 20 paise at 68.68 against the US currency on fresh bouts of dollar selling by exporters and banks. Forex market in the country largely withstood the initial highs and lows and a broad-based dollar weakness predominantly helped the rupee to reverse its bearish undertone.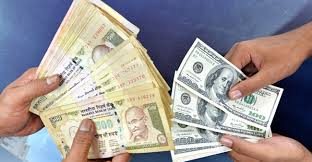 Heightened greenback sales by banks on behalf of exporters and rebound of the Chinese yuan also had a considerable weight on the trading front. Subdued local equity markets and other being higher crude prices, however, restricted further gains.
Fears of a trade war remain the dominant market theme currently but currency traders are holding their nerve, a forex dealer commented.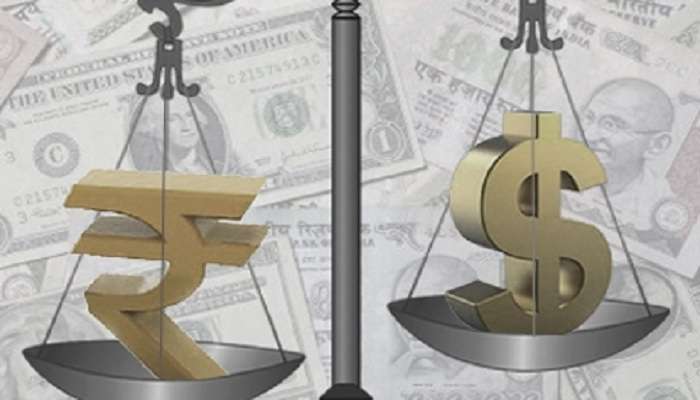 However, investor confidence can be witnessed clearly on the domestic bourses that have been climbing to record highs since the start of July.
The broader NSE Nifty extended its record run for a third straight continuous session, while the flagship BSE Sensex retreated from record levels in a highly volatile trade on profit-taking at higher levels.
Most Asian currencies further weakened against the dollar on Tuesday as revived US sanctions on Iran and escalating trade tensions between Beijing and Washington tempered appetite for emerging market foreign exchange. On the energy front, oil prices climbed sharply on hopes that re-introduced US sanctions against major crude exporter Iran could tighten global supply.
The benchmark Brent for September settlement is trading as higher as $74.75 a barrel in the early Asian session.
Extending much to overnight weakness, the rupee opened lower at 68.91 against 68.88 previously at the Interbank Foreign Exchange (forex) market on sustained dollar demand from different importers.
It slipped much further to hit a low of 68.93 in early deals before witnessing a strong trend reversal.
The home currency touched a session high of about 68.66 before ending at 68.68, revealing a handsome gain of 20 paise, or 0.29 percent.
On Monday, the rupee had ended much lower by 28 paise.
The Financial Benchmarks India private limited (FBIL), meanwhile, fixed the reference rate for the dollar at the rate of 68.8000 and for the euro at 79.5599.
The bond markets, however, further succumbed to fresh unwinding and the 10-year benchmark bond yield rose to end at 7.79 percent.
Globally, the US dollar slipped to a new low against its major trading rivals, giving back some of the previous session gains.
Against a basket of other currencies, the dollar index is trading much lower at 94.83.
In the cross-currency trade, the rupee still remained firm against the pound sterling to end at 89.00 per pound from 89.03 on Monday.
The home currency fell back against the currency of euro to finish at 79.60 as compared to 79.43 and dropped further against the Japanese yen to settle at 61.80 per 100 yens from 61.78 earlier.
Elsewhere, the pound sterling is trading little changed till now on the upside against the US dollar after rebounding from fresh 2018 lows as Brexit related uncertainty and the lack of economic stimulus both weighed on sentiment.
The euro is trading higher after recovering from multi-week new lows on the back of weak dollar sentiment even as the German factory new orders and manufacturing PMI fell dramatically in June.
In the forward market on Tuesday, the premium for dollar dropped further owing to sustained receiving from exporters.
The benchmark six-month forward premium payable in December declined further to 117.25-119.25 paise from 119-121 paise and the far-forward June 2019 contract eased to 265-267 paise from 266-268 paise previously.
You May Also Read: DMK Chief And Five Time Tamil Nadu Chief Minister M Karunanidhi Passes Away At The Age Of 94