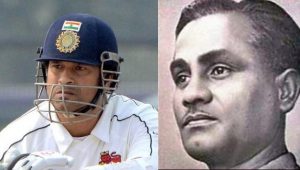 Sachin Tendulkar Awarded Bharat Ratna after swapping form Major Chand
The decision of awarding India's Highest Civilian Award Bharat Ratna is being a sensational talk of the town due to UPA governments stands to swap Dhyan Chand with Sachin for Bharat Ratna. The previous UPA government made a last minute decision to award Sachin Tendulkar instead of great wizard of hockey Sri Major Dhyan Chand. The political critics are blaming the UPA government's stand which opted to award Bharat Ratna to Sachin Tendulkar on his careers last day retirement in the view of vote bank politics for the upcoming elections.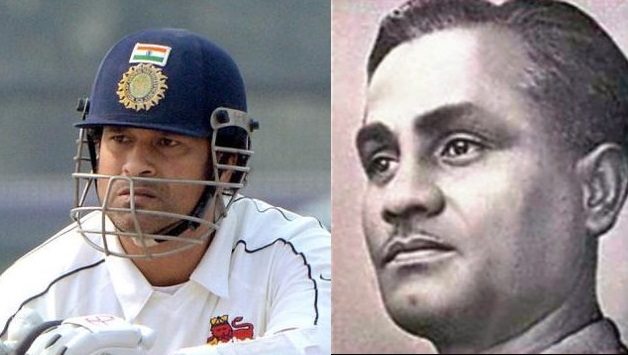 The Prime Minister's office mail trail was accessed by the Headlines Today which revealed the UPA government's verdict to swap the award with Dhyan Chand to Sachin Tendulkar. Prominent sports persons and political critics are criticising the governments stand to ignore the Hockey legendary player and sports icon Shri Major Dhyan Chand. While on the other hand we cannot ignore the Sachin Tendukars service and sportsmanship he has been wonderful and amazing in his stream.
As per the report it was stated that Sports Minister Jitendra Singh of previous UPA government on July 16 2013 referred Major Dhyan Chand to be awarded Bharat Ratna which was considered by Ex-Prime Minister Man Mohan Singh.
The reports from former Prime Minister Office states that Dhyan Chand's name was considered till the month of August 2013. The eligibility of a sportsman to India's highest honorary award Bharat Ratna is made possible with the passing of an Amendment in the year 2011.
On the other side the panel of the Bharat Ratna was approved to be awarded to the prominent scientist CNR Rao on 24th of October 2013. There were allegations that the UPA government has asked the Ministry of Youth Affairs and Sports on 14th November to forward the Bio-Data of the Cricket Legendary Player in a single day. And the internal government sources revealed that UPS government had approved the highest civilian award to the  duo on the same day which was accidentally or may be intentionally the last day of the Sachin's career as per the critics of the  political scenario.
While the controversy of the Bharat Ratna is heating the political and sports streams. "It is a matter of great disappointment for crores of Indians that Dhyan Chand's name was excluded and Sachin Tendulkar's name was brought forward. It was a political game played against Major Dhyan Chand" said son of Major Dhyan Chand who is also an amateur hockey player.
Major Dhyan Chand the legendary player who was deeply admired by the world top dictator Hitler has acquired three Olympic Gold Medals in the years 1928, 1932 and 1936 Olympic Games. "No comparison should be done between Sachin Tendulkar and Major Dhyan Chand" Said Rajiv Shukla who is MP and BCCI Vice –President when he was asked to comment on this issue.