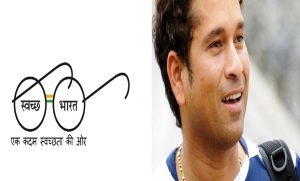 Sachin Tendulkar Accepts Swachh Bharat Campaign With Broom in Hand
Legendary cricketer master blaster Sachin Tendulkar has accepted Swachh Bharat Abhiyan. The very innovative campaign of cleaning India Swach Bharat was launched by honourable prime minister of India Shri Narendra Modi. Sachin accompanied with his dear ones accepted the nationwide call and challenge of prime minister of India Narendra Modi to clean India and develop India. Sachin was applauded by the prime minister of India Shhri Narendra Modi for accepting the challenge and inspiring the young minds in India and across the globe.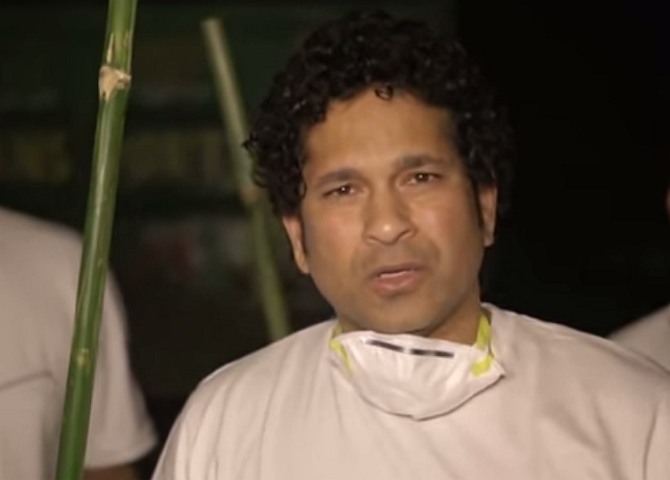 Swach Bharat Abhiyan – Clean India Campaign
Swachh Bharat or Swachh Bharat Abhiyan clean India campaign is a national level campaign by the Government of India covering 4041 statutory towns to clean the streets, roads and infrastructure of the country. This campaign was officially launched on 2 October 2014 at Rajghat, New Delhi, where Prime Minister Narendra Modi himself wielded broom and cleaned a road.
The sole objective of the camapaign is to accomplish the vision of 'clean India' by 2nd October 2019, 150th birthday of Mahatma Gandhi and is expected to cost over Rs 62,000 crore. The campaign was described as "beyond politics" and "inspired by patriotism". Some of the few notable participants of the campaign were   Anil Ambani, Sachin Tendulkar, Salman Khan, Priyanka Chopra, Ramdev, Kamal Hassan, Mridula Sinha, Sashi Tharoor, Shazia Ilmi and the team of TV series "Taarak Mehta Ka Ooltah Chashmah" who were initillay nominated by Narendra Modi.
Watch Sachin Tendulkar Cleaning Neighbourhood at Bandra
Sachin Tendulkar Joins Swachh Bharat Abhiyaan
Sachin Tendulkar carried out the challenge with his wife Dr. Anjali Sachin Tendulkar and does the clean India campaign in episodes and two days. Sachin and his team carried out the work with all dedication and it was carried out during the night so as to not disturb and cause any discommode to common people. Sachin's Swachh Bharat team comprised of more than 20 people and were dedicated with all zeal to clean the place which was somewhere around Bandra.

Here are few clippings of the Sachin and his team doing Swachh Bharat Abhiyan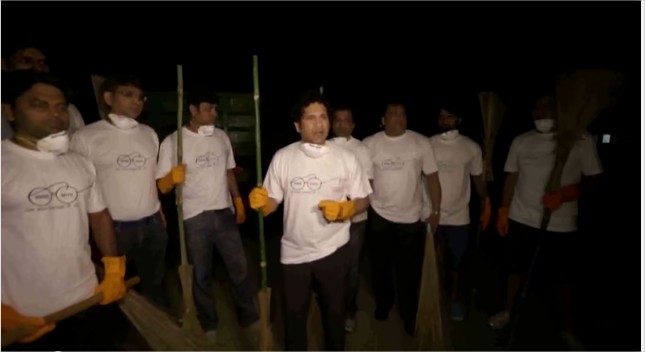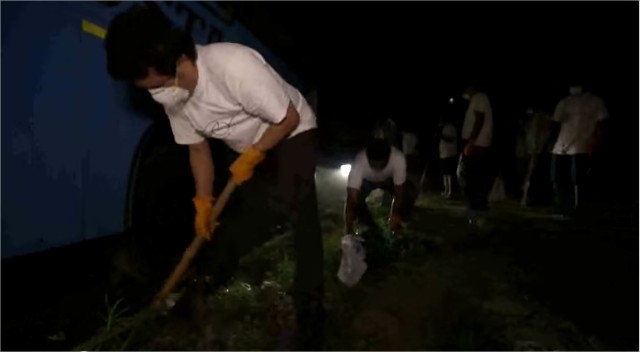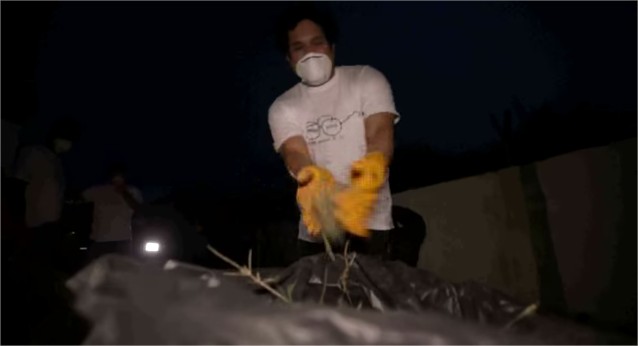 Area before cleaning:-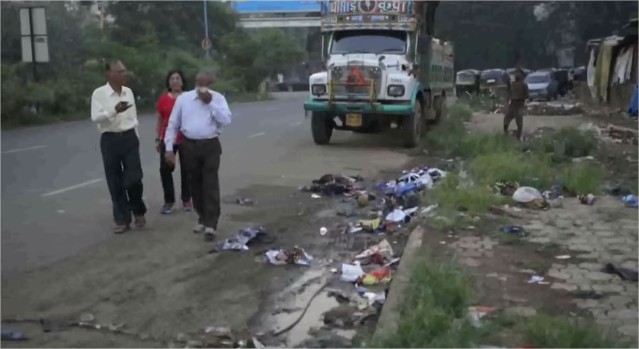 After cleaning:-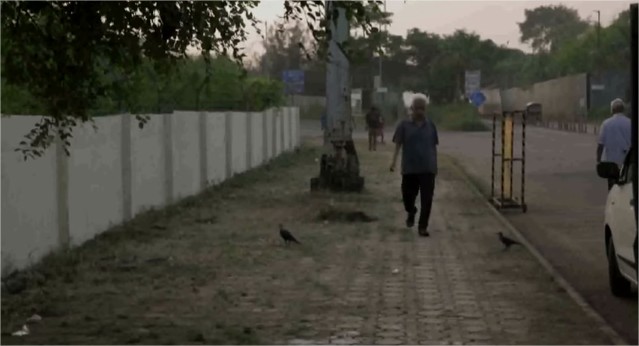 The video shoot of Sachin's Swachh Bharat Abhiyan is viral on social media and network. Sachin accepting the Swachh Bharat was carried out for three days in episodes was while cleaning the area in Bandra with his dear ones gave best messages. Sachin has advised the drivers and common people who were witnessed in the area during the clean India campaign to not to eat pan and other tobacco commodities as it spoils their heath and derroogates their immune system causing various chronic diseases.
Swacch Bharat Hi Sachh Bharat
At the same time he advised people not to spit on roads, walls, historical constructions and other public places stating "this is our mother India so does anyone spits on their mother no right and in turn people give a call as Bharat Matha ki Jai with the some mouth with which they spit on their mother ".  Isn't mesmerising Sachin cleaned the entire location sweating throughout the night turning out the place to walk and roam on which earlier not was even looked to do so. Sachin Tendulkar and his team cleaned the entire place, planted trees around and painted the wall which was more than clearing garbage and cleaning the place.
Bharat Ratna Sachin Tendulkar has great fan followings in India and abroad. His efforts to lead Swachh Bharat campaign take the Abhiyaan deep roots in villages and young generation grown up admiring him as God of cricket. Sachin Tendulkar urged fellow fellow-sportspersons to join the Swach Bharat Abhiyan campaign and posted video displaying his efforts to clean the locality 'dumped with litter and garbage' on a social networking site. On micro blogging site twitter Sachin Tendulkar tweeted that "@ImZaheer , @NSaina , Sardar Singh , Atul Ranade, @atulkasbekar , please spread the word .. Swachh Bharat Hi Sachh Bharat Hai (Clean India is real India)!" Tendulkar wrote on his Twitter handle. Stay tuned to All India Round Up for best trendy updates. Share this post with all and spread the message.