16-Year-Old Boy Gets Hard-Slapped, School Suspends The Three For Weeks, Video Goes Viral
Bullying is probably one of the most under-spoken issues of today's schools. There are students of a mere teenage who are brutally harassed in the school premises, stress and nervousness are all those with which they're left with.
An unfortunate incident took place in Noida's popular Pathways School, a Class X student in uniform, his bag slung over his shoulder, stands nervously, surrounded by some other classmates -also in uniform -one of whom is practicing his swing for a slap. He finally slapped after four slow arcs of the right arm, the student lands a real hard one on the boy with the school bag.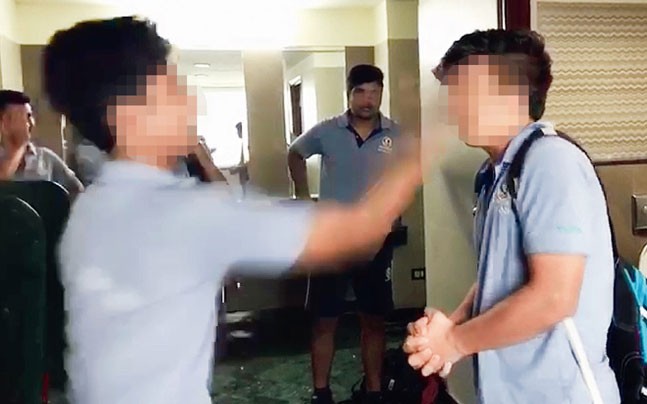 As according to the video, it is understood that the clip is being shot from two sides -a student gives directions and the other titters while holding his smartphone.
Soon after the incident, the video was shared on the Snapchat, then didn't stop there, the students shared the clip with other WhatsApp groups and all that landed them in trouble is when it reached the hands of media, and the victim's parents, altogether.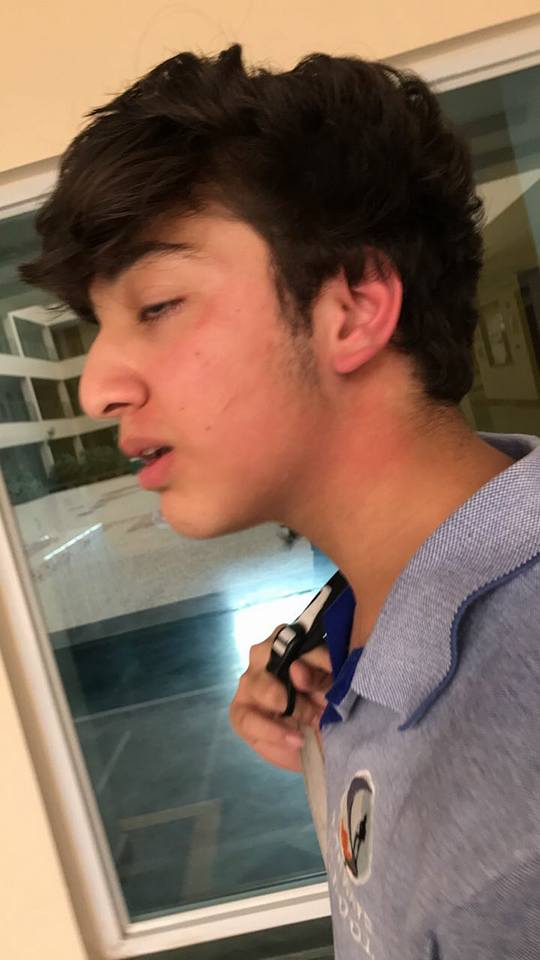 After the news reached the parents, the school administration suspended the boy who landed the slap, a 16-year-old Class X student, after a complaint from the mother of the boy who had been targeted. The two filming the scene was suspended for two weeks.
The parents now approached the principal for the suitable action, they lodged a complaint with the school management of 'bullying'. The school, however, said it had done an investigation and found it to be an incident of a consensual slap-bet. Ravi's parents also alleged they received no information from the school, nor was their son provided with first aid at that moment. It is reported that the boy suffered 25% of the hearing loss.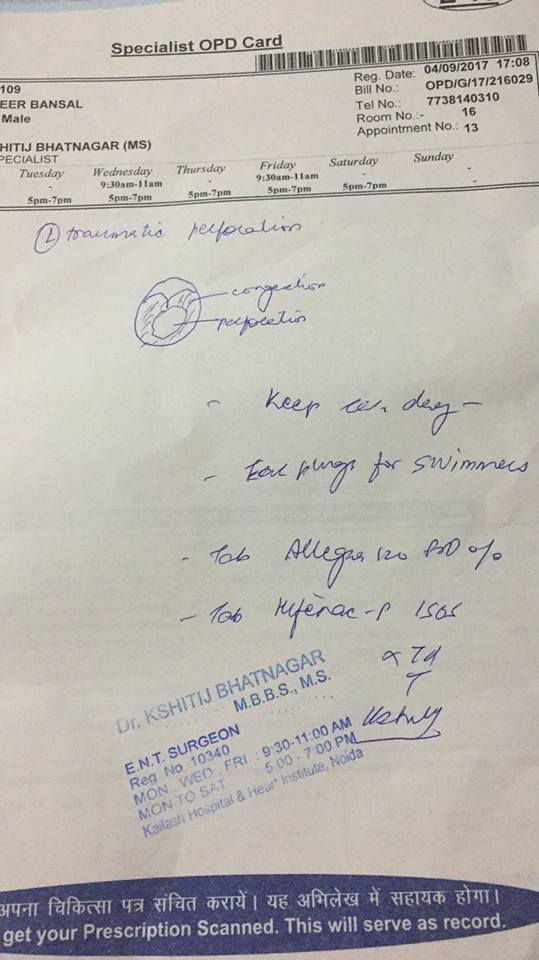 Ravi's mother penned a letter to the Principal, wrote: "The incident has been re corded on video, where it can be clearly seen that a few students of the school surrounded my son and one is recording the whole incident for the purpose of a Snapchat story."
On the other hand, Shalini Advani, director of Pathways Noida in her statement, said, "This was a rather unfortunate incident but not a bullying incident. It was an outcome of a consensual peer 'slap-bet' episode that a few Pathways School Noida students had among themselves. The school was swift in responding to the situation and took appropriate action with the involvement of the parents of the students."
Watch the full video:
Meanwhile, Neeti Shrivastava, president of Gautam Budh Nagar parents' association, said the school management should now sensitize students. "Students should be taught about moral values and respecting colleagues. Their use of phones on the school premises should be checked. Workshops and programs should be held in schools frequently to curb such incidents."
Related Article: [WATCH VIDEO] Allahabad School Principal Hits The Students Blue & Black With Cane