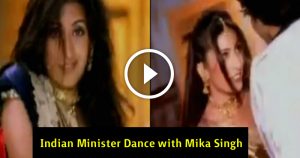 Smriti Irani Dancing With Mika Singh In This Music Video Is The Perfect Flashback For All!
A vintage music video of singer Mika Singh featuring Smriti Irani has been doing the rounds of social media. The video is from Mika's album 'Saawan mein lag gayi aag' where Smriti is seen dancing along with the famous Pappi singer.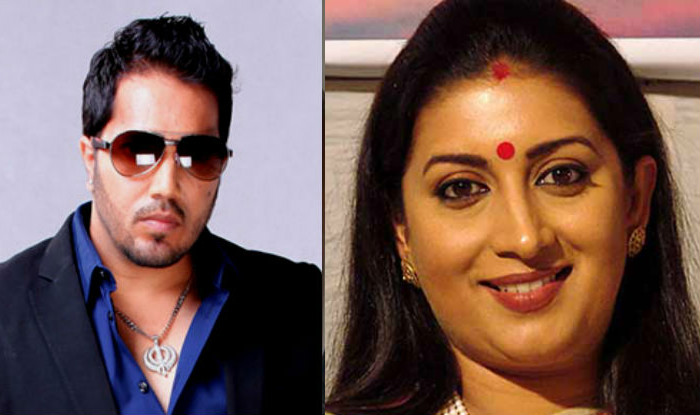 Not many knew, Smriti Irani is part of a Music Video done in late 90s. In the footage shot for popular Singer Mika Singh's album 'Saawan Mein Lag Gayi Aag', She was seen as one among the girls dancing with him.
In 1998, Smriti Irani even took part in Miss India beauty pageant. She, however, wasn't able to win the title.
So, get into flashback mode, and watch the video 'Boliyan'. Here is your treat of flashback.
Watch Video: Smriti Irani shaking a leg with Mika
However, she still has innumerous fans across the nation, who adore her work in the glamour industry.
Did you manage to spot Smriti in the video?
If not, here she is…
Smriti Irani shot to fame with TV sops such as 'Kyunki Saas Bhi Kabhi Thi'. Her political innings actual began after she contested against Congress Vice President Rahul Gandhi during 2014 Lok Sabha polls.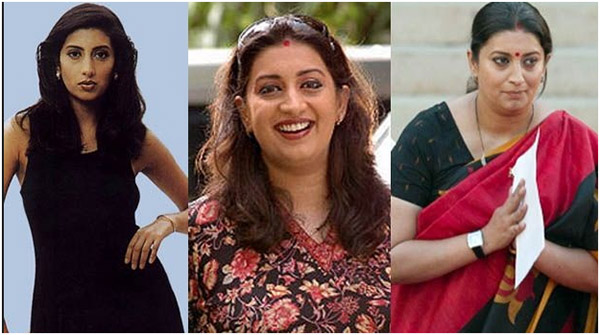 Inspite of her defeat by a big margin, Prime Minister Narendra Modi inducted her into his Cabinet and made her HRD Minister for putting a brave fight. However, She lost HRD Ministry and appointed as Minister for Textiles in the recent Cabinet reshuffle.