Spouses of Indian techies Searching for jobs in US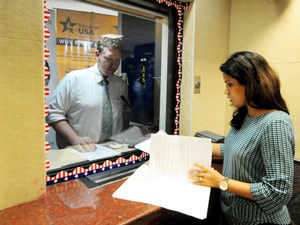 Donald Trump might be dropped by the Wipro from its list of risk factors, but the President's policies will remain a big punishment for Indian IT professionals and their spouses in the US. As the president of united states, Donald Trump is going to reinforce work visa rules in which he canceled the H4 employment authorization that allows spouses of H-1B visa holders to work in the US and most of them are going back to India.
As according to Recruitment firms, there is a 100 percent increase in the CVs of Indian IT professionals those are working in the US with their spouses for the last one year.
A new profile of job seekers has been added in which spouses of Indian IT professionals, according to firms like TeamLease, Randstad, Adecco, ManpowerGroup and ABC Consultants are included.For many those who may be forced to leave the US, the situation is more complicated than just finding a job elsewhere.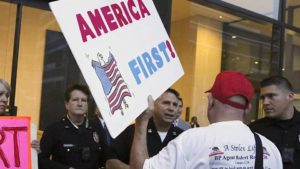 The situation will become more complicated for those who are doing jobs in the US and may be forced to leave the US at that time it will be too difficult to find a job anywhere.
According to an IT professional, who lives with his techie wife in Atlanta said that for last 10 years he had been staying in the US on an H-1B visa whether the couple remains Indian citizens even their children were born in the US and are American citizens. "We fear we may never get our Green Cards and what happens if we lose our jobs? Our children are born US citizens, but we will have to leave the country,"
As Another software expert, who moved from Kerala to Canada and after that he got a job in the US under the NAFTA professional visa programme which allows citizens of Canada and Mexico to work in the US is also searching a job and Trump's threat of withdrawing from NAFTA (North American Free Trade Agreement) is the biggest trouble for him. software expert said that "I have been in the US for three years but if NAFTA is revoked, I will lose my visa. While I can go back to Canada, job market opportunities in the US are better,"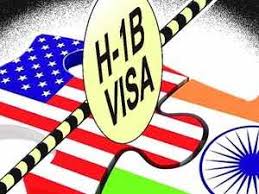 Though at that time there will be only one option left with many IT professional who is working in the US to go back to their home.
"We received approximately 1,000 CVs from the beginning of this year, which is roughly double of what we saw last year for the same period," said Paul Dupuis, managing director of Randstad India.
The fact is that India's IT companies have also been flagging the risk of the changing visa policies in the US. In the financial year of 2017, Wipro had explicitly named Trump as a risk to the business.