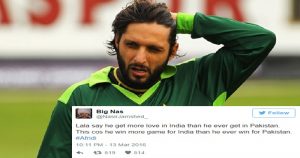 Twitter Trolls Shahid Afridi For Comments 'More Loved In India Than Pakistan'
Pakistan captain Shahid Afridi in a press conference on Sunday said that "the love he and his team had received in India was more than what they got in Pakistan and has never felt any security threat in the country." Afridi and his Pakistan team were the last of the participating teams to reach India to play the tournament, after a drawn out episode regarding which Indian city was safe enough to host them.
Afridi was effusive in his praise for India. When asked about his concern for security, Afridi said, " I've not enjoyed playing anywhere as much as I have in India. I am in the last stage of my career and I can say that the love I have got in India is something that I will always remember. We have not got this much love even from Pakistan." Thus, Afridi is now facing serious flak from his countrymen.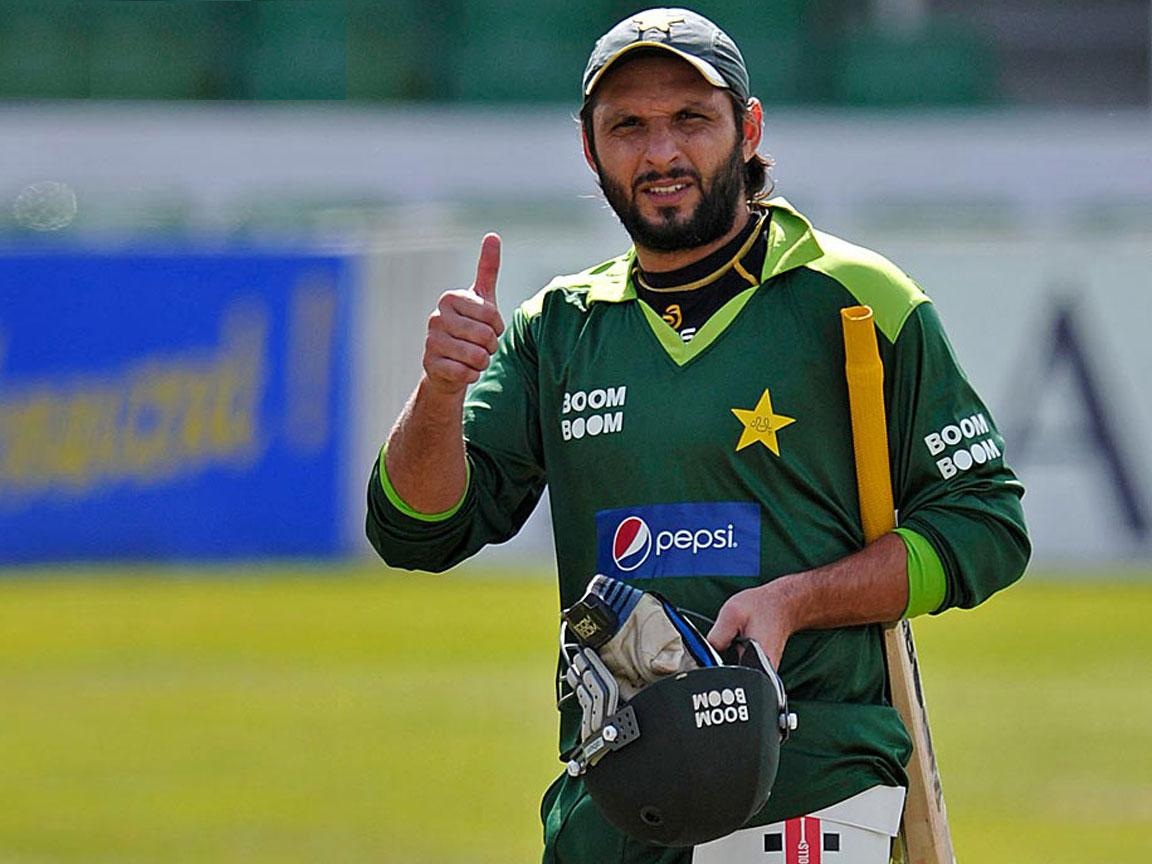 Both Afridi and Shoaib Malik played down the intense media focus on Pakistan's security. After Himachal Pradesh Chief Minister Virbhadra Singh expressed his inability to provide adequate security cover in the wake of protests by the state's ex-servicemen, the match between India and Pakistan on 19 March has changed Dharamsala to Kolkata.
Echoing Afridi's sentiment, Malik, who is married to Indian tennis star Sania Mirza, said he feels honored to be in India. "Firstly I would like to thank the Indian Government. The security is very good. My wife is from India and I come to India a lot. I have never faced any security issue." There was a united eruption of criticism from fans and journalists and former players right after Afridi made the comment.
Advocate Azhar Siddique filed a plea in Lahore High Court stating that Shahid Afridi's comment hurt sentiments of Pakistan fans.
Pakistani fans took to Twitter and Facebook to blast their team's captain.
Lala say he get more love in India than he ever get in Pakistan. This cos he win more game for India than he ever win for Pakistan. #Afridi

— Big Nas (@NasirJamshed_) March 13, 2016
Shahid Afridi: "I get more love from India, than I do from Pakistan."

Shoaib Malik: "Me too, bro."

— Sorabh Pant (@hankypanty) March 14, 2016
Kuch logon ko Pakistan mein Afridi ki press conference say baree takleef ho Rahee hai — same people who don't want good ties with India

— omar r quraishi (@omar_quraishi) March 14, 2016
I see Shahid Afridi's statement as a beautiful shut-up call to all the hatemongers in India.

— Faizan Lakhani (@faizanlakhani) March 13, 2016