Watch: UP Traffic Police Tow His Bike, What This Man Did Will Make You Laugh Out Loud !!
We've all been witnesses to the rage people demonstrate on roads when a scratch defaces their shiny car or a dent mars the beauty of their beloved bike. Here is a similar case where a man showed his love towards his 2-wheeler when traffic police tow his bike.
People on Kanpur roads were treated to a rare sight, when they saw a man hanging from the back of a tow truck while still sitting on top of his bike. The bizarre incident happened in Kanpur's Bada Chauraha area, where the motorist reportedly didn't let go of his motorcycle despite being asked several times.
The man, who was still wearing his helmet, had reportedly refused to get off his bike when UP traffic police started to tow it away after finding it parked in a "No Parking" zone. The incident was recorded on video and it shows the rider wearing a helmet while holding the tow truck's chain.
Watch The Video Here:
#WATCH: Traffic police towed a motorbike with man sitting on it from Bada Chauraha area of Kanpur as he refused to get down. (08/03/17) pic.twitter.com/jbtHhFv7oO

— ANI UP (@ANINewsUP) March 9, 2017
Here are some of the twitter reaction to this bizarre incident:
Duty Minded:
@somy_bored ha ha ha traffic police is so efficient n duty bound

— 😇🦋Vini🕊️🌹 (@ViniMehra1) March 9, 2017
Rs 200 bribe per bike..
Rs 400 bribe per car..
Rs 1000 if polished gentry
Fixed rate biker should have known

— Ashish Singhal (@singhal_272) March 9, 2017
Superman !!
It's A Bird… It's A Plane… It's Superman on a Bike!😂😂😂

— Sangeeta Sharma👒 (@A_Higgs_Boson) March 9, 2017
Lol!! Entertainment Tax:
Apart from the traffic fine, he should be charged Entertainment Tax. He must have enjoyed this ride!

— ɹǝsɐǝʇǝɟıl (@lifeteaser) March 9, 2017
Proud Man:
proud of our city? @Faaltu_Gyaan

— Nimit (@nimitarora1991) March 9, 2017
MBA Student:
Perfect advertisment for the Motercycle brand @ANINewsUP https://t.co/CPyzQopQaz

— Vikrant (@vikrantkumar) March 9, 2017
@mehranzaidi This crane should be fined for endangering a man's life and of others on the road @uptrafficpolice

— Azee (@azamat_ali) March 9, 2017
As Per Law:
https://twitter.com/ChaudahryMonu/status/839709136392683521
@ANI_news @brajeshlive this is the way to enforce discipline by Kanpur police!!! Is UP heading 4 yadavisation or DONisation

— ANIL JHA (@ajaniljha) March 9, 2017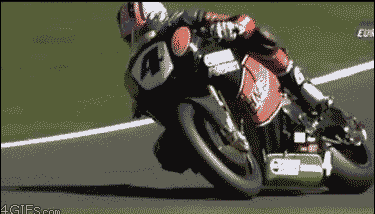 We would like to hear from you. Do share your views in the comment section below.