Virat Kohli Breaks Silence on World Cup Loss: I was Hurt, they Should be Ashamed
Days after the Team India's defeat in the semi-final match of ICC World Cup 2015, controversy over Virat Kohli and his actress girlfriend Anushka Sharma continues in the country. While a group of people continue to blame Anushka Sharma for Virat Kohli's disappointing performance in the tournament, especially in the semi-final against Australia, many others displayed their support to the couple.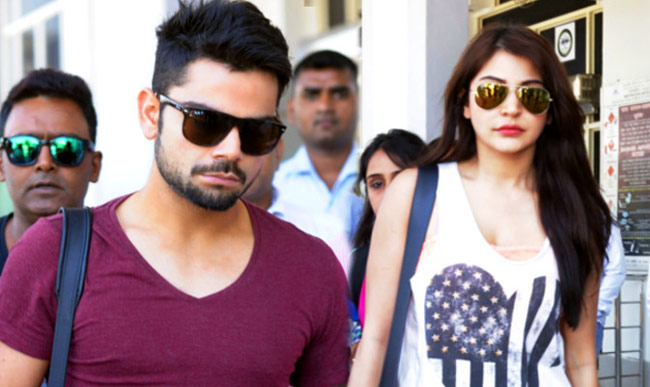 World Cup Loss: Indians lash out at Anushka Sharma
After the match the duo returned back to India. Both were spotted walking towards their car hand in hand, with their heads held high at the Mumbai airport. This shows the love and support the beautiful couple shares with each other and we amazingly love it.
The actress said that she is blamed for everything, but all this is not going to harm her relationship with her beau Virat Kohli. According to Anushka Sharma the best thing is to keep silent and let your work speak.
Virat Kohli on Friday finally broke his silence on his poor performance in World Cup semi-final match against Australia.
"I am personally very disappointed. I have performed consistently but it was disappointing that I got such a response just for one match," Kohli said. "It makes you lose faith in a lot of people. The reactions were very disappointing," he said.
"I was hurt. They should be ashamed," the cricketer said. His score of a run saw India thrashed by Australia by 95 runs in the second semi-final of the cricket World Cup at Sydney last month. Australia later went on to win the cup that India was defending.
In some places, people burned by the immensity and Anushka posters. After returning to the World Cup since part Kohli were silent on this. He broke the silence by now come spilling their heartache. He made ​​clear that he is unhappy with the behavior of the fans.