Warning Graphic Content: French Weightlifter Breaks Her Arm In 2 Places During The European Weightlifting Championships 110 KG Lift
31-Year-old Gaelle Nayo Ketchanke, a French weightlifter broke her arm in 2 places during the European Weightlifting Championships.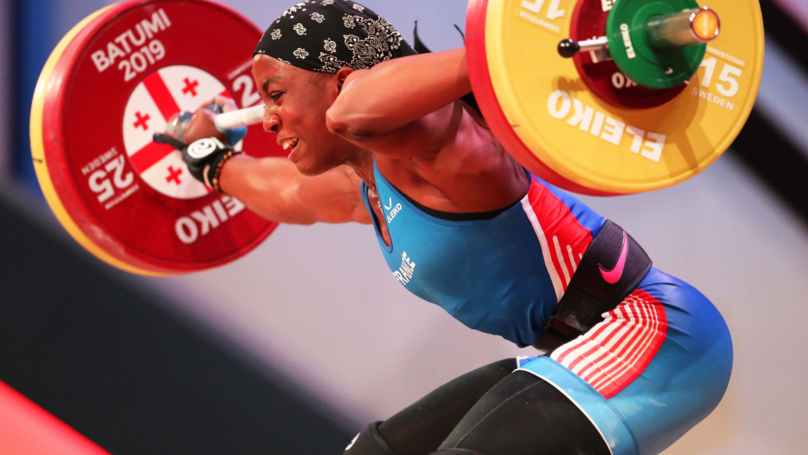 Warning, Graphic Content Below. The images below are not for the soft-hearted viewers.
Impactante lesión de Gaelle Nayo Ketchanke en el campeonato de Europa de halterofilia. Codo izquierdo. #Halterofilia pic.twitter.com/JCAqhtwtUQ

— Samuel Hernando (@SamuHernando) April 11, 2019
Gaelle Nayo was attempting to lift 110 kilograms in the women's 76kg category during the European Weightlifting Championships that was being held in Batumi, Georgia.
Nayo failed to complete the lift, and on her third attempt she did manage to lift the bar above her head, but her left arm gave away and was broken in 2 parts.
The French team confirmed that the arm of Gaelle Nayo Ketchanke was broken in 2 places.
Gaelle Nayo Ketchanke was rushed to a hospital and underwent surgery.
The European Weightlifting Championships was being live streamed by the European Weightlifting Federation, but after the incident happened, the camera feed was changed to the team of Gaelle.
Gaelle Nayo Ketchanke won a bronze medal for her 103kg opener in the championships.
Gaelle Nayo Ketchanke posted an update on Instagram and shared what happened, the weightlifter shared a photo of her smiling while she holds her bronze medal and her left arm in a cast.
The caption of her Instagram post was, "I'm coming out of these European Championships not in the best of ways, with a 107kg wrenching elbow injury after winning the bronze medal at 103kg. I received a lot of support messages that made me feel good and we are waiting for my return to France to do further tests. I want to thank the medical and technical staff of the Federation who responded very quickly and who are by my side. My coaches and my colleagues from the France team. I will come back to you for news."