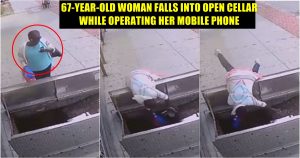 A 67-Year-Old Woman Falls Into Open Cellar As She Was Too Busy Texting While Walking [WATCH VIDEO]
In this everyday changing technical world, the smartphones had become one of the parts of human being, isn't it? Right from a school boy to the old men and women, everyone is using smartphones for different purposes.
Smartphone has become an addiction to the people as they can't even live for few minutes without their phone. We had earlier seen many incidents where people facing serious dangers using phones.
Time and again we have been warned about serious implications of using mobile phones while we walk and drive, but we don't pay attention to it, right? After seeing this video, we think you will never use or operate mobile phones while walking and driving.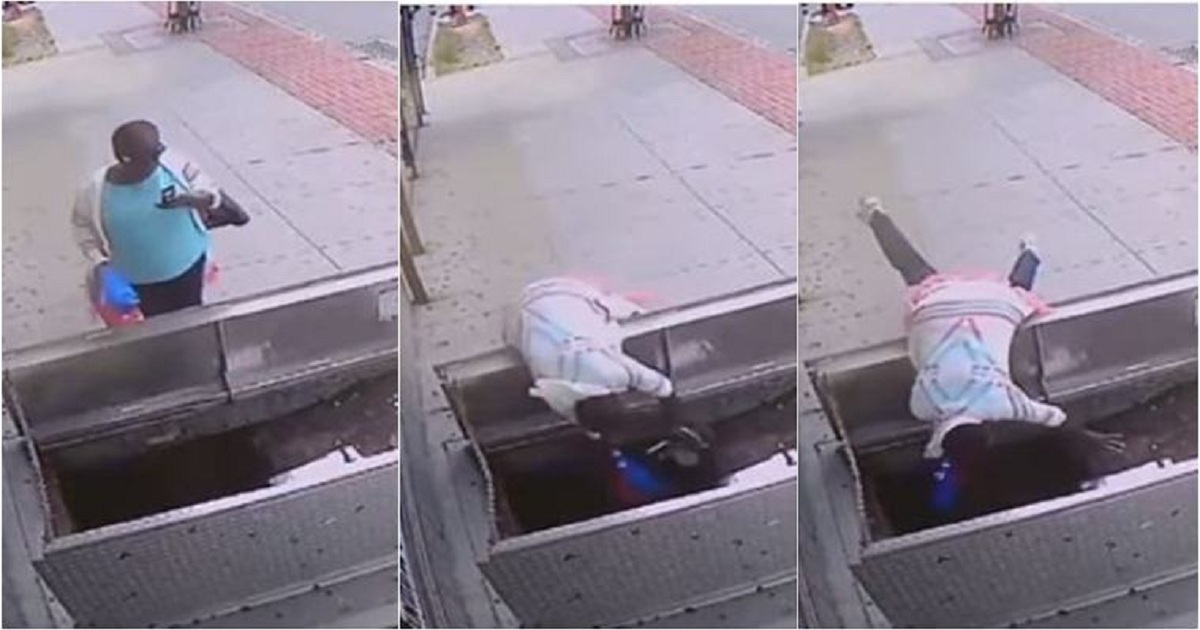 In a recent incident that was caught on camera, an elderly woman in the US was severely injured when she fell through a cellar door on a sidewalk. The 67-year-old woman was too busy with her phone while walking on the pavement. She was using her phone and didn't notice the open gates.
She fell in it deep into the cellar and even before she knew it. You can also see two passersby watching the old woman falling into the cellar. One of the luck factors was there were men working in the underground cellar that were 6-feet deep. They soon rescued the injured woman.
Watch The Video Here:
The incident occurred on Thursday in Plainfield, New Jersey and was captured on surveillance cameras. According to the reports, the basement access doors had been open at the time because of repairs to gas lines in the area, the police said.
This video will help you take those warnings very seriously. So, guys, don't use your mobile phones while walking or driving on the road as it may result in a serious accident and also death.