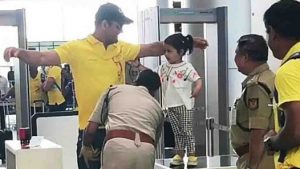 Ziva Dhoni Became MS Dhoni's Checking Instructor At Airport
Mahendra Singh Dhoni is the most calm and often destructive man on the cricket field. But off it, he is one of the a very fun loving man. MS Dhoni is a doting, loving father to his daughter Ziva and whenever these two are seen together it is a moment to savour.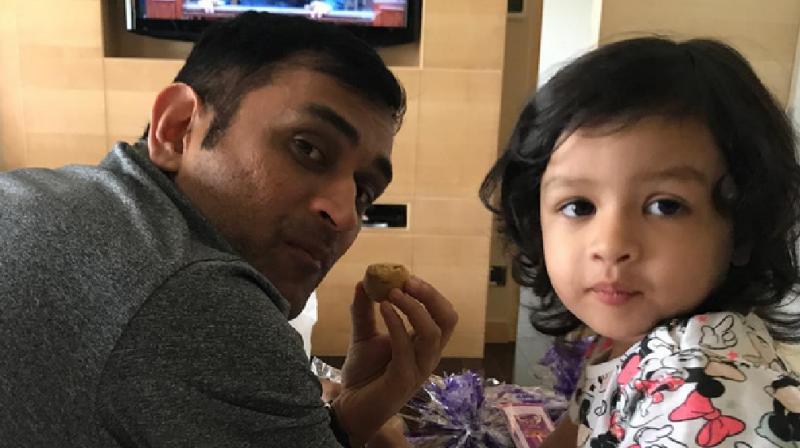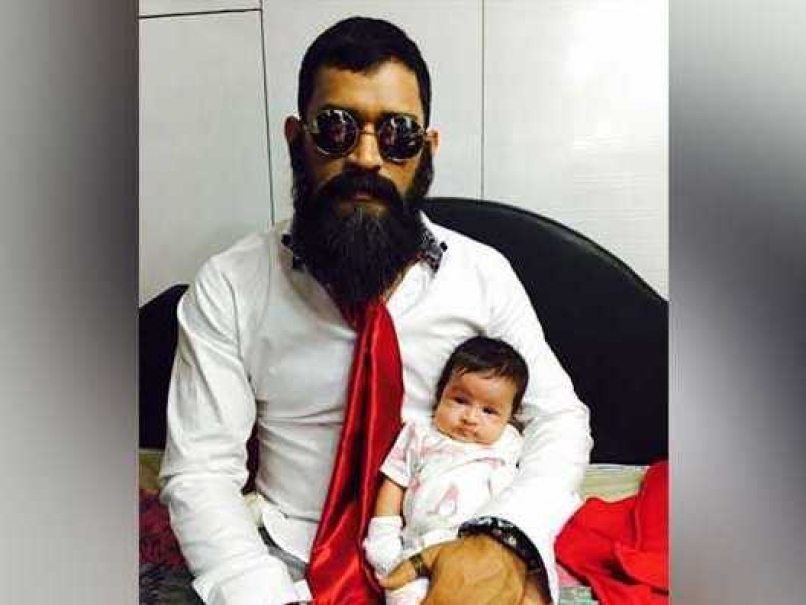 As various videos are doing rounds on social media platforms with thousands of views and comments, Ziva has already become social media's darling.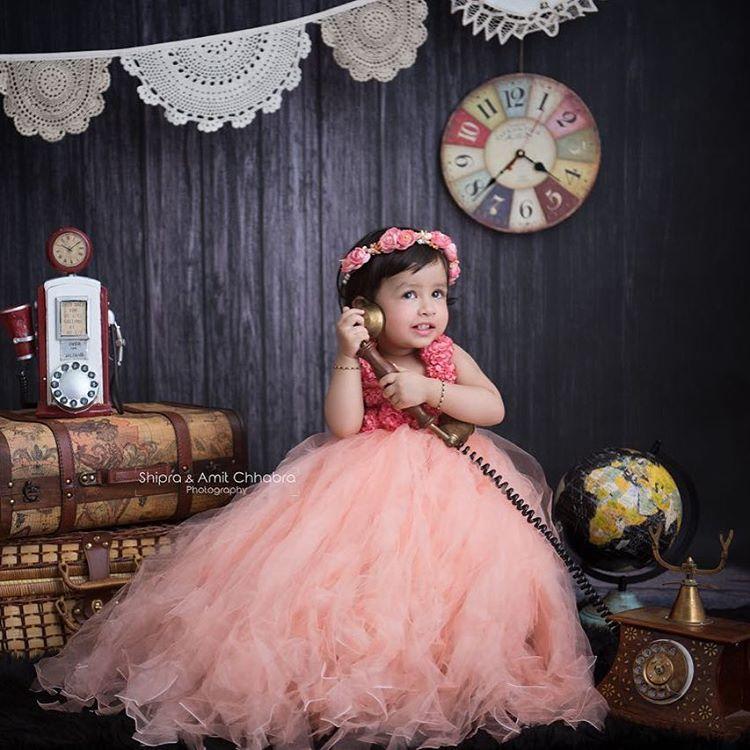 Every time Mahendra Singh Dhoni's little daughter Ziva is in a photo, she totally dominates the frame. Recently a photo of Ziva Dhoni is going viral. In this photo Ziva was seen at an airport with her father MS Dhoni. Ziva stands on table where Dhoni is finishing his check-in process. Ziva became checking instructor for MS Dhoni and it went viral on social media.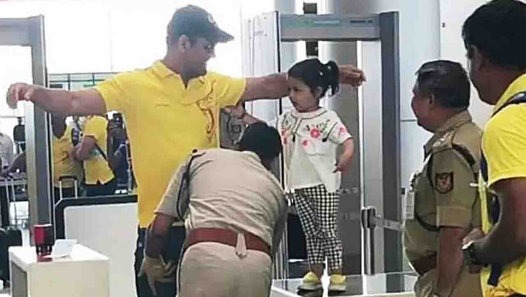 This is not the first time Ziva has won the hearts, during CSK vs KKR, Ziva was seen posing for a selfie with Bollywood superstar Shah Rukh Khan in the stands.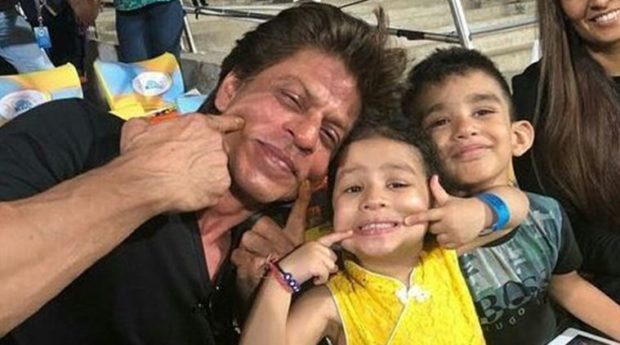 She is now a popular star on social media. A few weeks back, a video on her Instagram handle, where she could be heard singing superhit song 'Ambalapuzhai Unnikannanodu Nee' from the Mohanlal-starrer Malayalam movie Adwaytham made her an overnight sensation.
Ziva is not only the apple of Dhoni's eye but also gets a lot of love from his Team India mates. Recently, Virat Kohli was also seen spending time with Ziva when Team India was in Ranchi for their T20I against Australia.
The Indian skipper also posted a video of the meet-up on his Instagram. "My reunion with Ziva. What a blessing it is to be around pure innocence," he captioned the video which shows him having a funny conversation with Ziva and the two later also try to mimic a cat in the video.