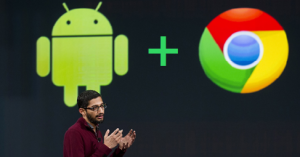 Alphabet's Google Plans to 'Fold' Chrome OS into Android
The Search Engine giant, Google will be soon merging its two operating systems – Chrome OS and Android OS. According to a report from The Wall Street Journal, Google is planning to combine Chrome OS with Android to come up with a new unified operating system and the combined OS is expected to reveal in the next year. If both the operating systems got merged as a new operating system, then Android will run on Laptops and desktop computers significant changes, as well as supporting the Google Play Store.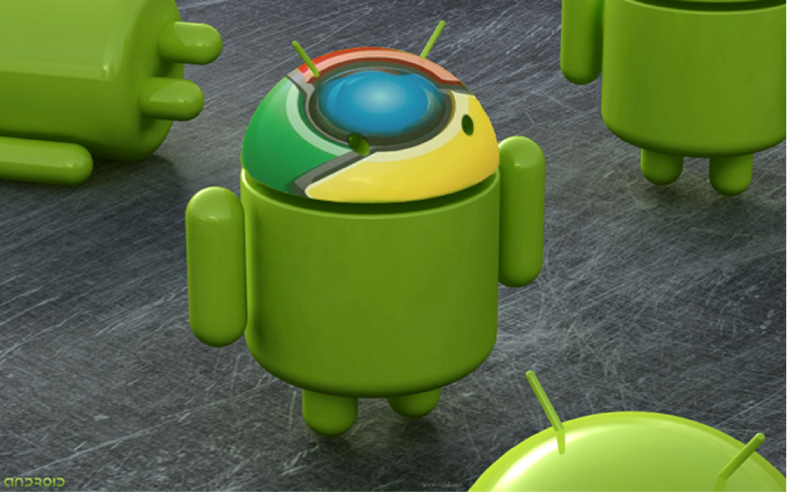 The indication of this move is due to huge dominance from the mobile computing. Chrome is essentially being folded into Android as Android has developed as the dominant operating system by quite a long stretch. If this merge happens, Chromebooks will reportedly receive a new name to reflect the new OS.
Chrome OS + Android = ?
Over the past few years, Google had a pronged approach when it came to its operating system efforts. Sundar Pichai was responsible for the team that developed its Chrome OS before taking charge as the CEO of Google. Since Google is now led by Sundar Pichai, it seems judicious to concentrate on a particular objective as far as Google's operating system is concerned. That is the reason, Google is considering a move to combine the two forks and roll out a single operating system by 2017.
According to the sources, the move indicates an effort at Google to lessen the count of independent platforms it has to maintain. "Chromebooks will get a new, as yet undetermined, name, the people familiar with the matter said. Google plans to retain the Chrome name for its internet browser, which runs on both PCs and mobile devices." 
It is also reported that the Chrome OS operating system will be folded into Android and the ultimately the merging will be done under the name of Android OS. With this move, the desktop computers and laptops running the new unified operating system will be able to access the Google Play Store.
Android Dominance Results in Merging Strategy
For the last couple of years, we have been watching how there is a rapid growth in the sales of smartphones and tablets dominating the PC and laptop sales. This move by Alphabet's Google apparently shows how the market is being overlooked by the mobiles rather than PCs. In fact, Google's Android has been leading the global market with its rapid growth. A merged strategy would certainly result in a more dynamic operating system that completely focusses on the larger spectrum of device form factors from smartphones, phablets, tablets, 2-in-1 laptops and smart TVs that are already powered by Android.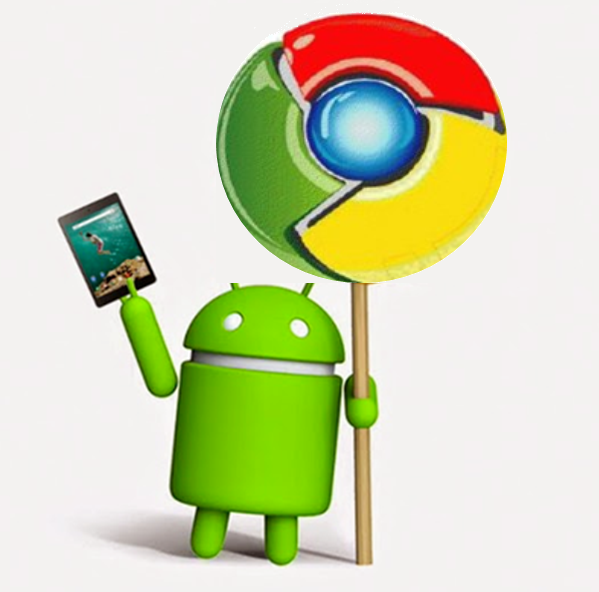 Google introduced Android Operating System in the year 2007 and within two years after the takeover of mobile software startup Android Inc. by the tech giant, Google, it has emerged into international markets in a rapid way. Chrome was developed by the Google launched in the year 2009.
However, it's pretty interesting that both Android and Chrome OS were developed about a time when PC users were higher compared to mobile users. But now, Android appears to have an edge over Chrome OS. It is anticipated that the new merged OS will be demoed at the next year's Google IO.