Apple Fanboys Get Trolled After Pranksters Install Android On iPhone And Call It iOS9!
As it turns out, some iPhone loyalists can't even notice the difference between iOS and Android. Two pranksters from the Netherlands, Alexander Spoor and Sacha Harland, handed an iPhone running Android to several iPhone users and told them it was running iOS 9. iOS 9 is Apple's next big iPhone update that hasn't been released yet and is set to launch this fall.
The reactions were generally positive. People said the software, which they believed to be iOS 9, looked nicer and felt more practical than iOS 8. Although several people noticed that the software looked really different than what they were accustomed to on an iPhone, none of them noticed it was actually Android.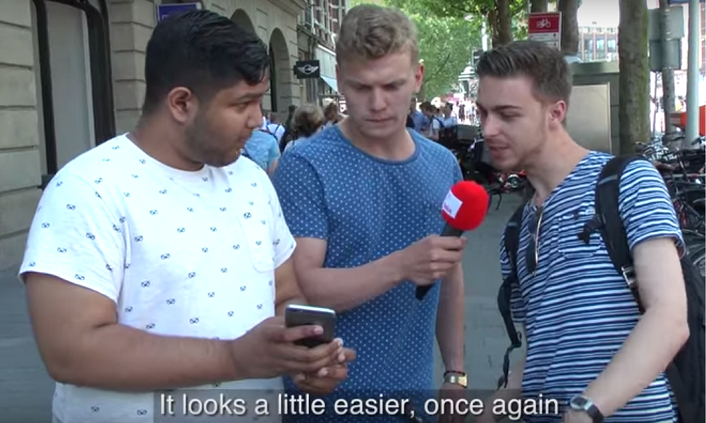 Apple fans can't tell the difference between iOS and Android in this YouTube video prank
The users not only found the Android-iOS 9 completely different and easier to use, but also applauded the finer elements like the ability to control music while browsing the web through shaking the device. While some called it 'prettier,' others found it a lot 'faster and smoother' than the previous iOS.
Watch the video below to find out how people reacted when they used Android on an iPhone thinking it is the iOS 9.
Only one person shown in the video said it looks a lot like Android. Apple is all geared up to unveil its iOS 9 to the public in the coming weeks.