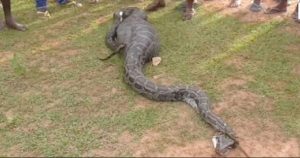 15-Feet-Long Python Unable To Move After Swallowing The Whole Goat At One Gulp [Watch Video]
This incident took place in Assam's capital, Guwahati, the video below will give goose bumps as you'll see how 15 feet long python bloated after swallowing a goat whole at one gulp.
In a bid to help the snake, the residents of the Baihata Chariali village in Assam gathered around the python to get a clear glimpse of this dramatic event, which doesn't happen every day. Sources claim that the snake had apparently sneaked into the village from the forest nearby and swallowed a whole goat. Villagers managed to tie a rope around its neck in order to transport it to forest officials.
In this, video, one, can see the massively bloated python being poked and prodded by villagers. The video ends with it being tied to a vehicle, presumably on its way to the authorities.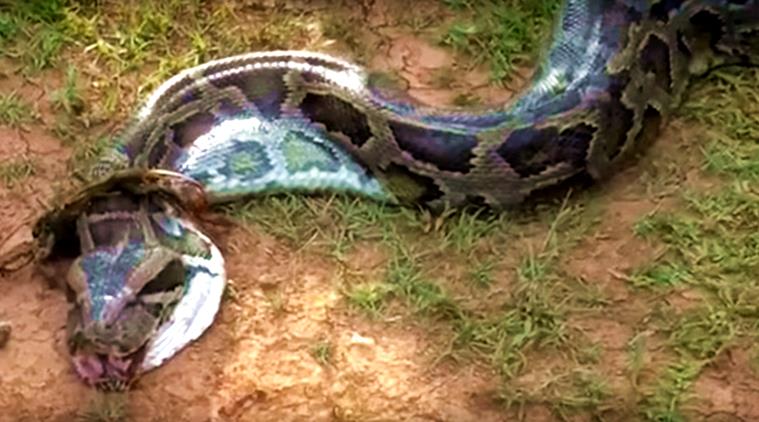 This incident took place during the last week when another 10-feet-long python attempted to swallow a baby goat but was later rescued by forest officials in Tezpur, in the same state. The video uploader captioned it:
"Scores of villagers gathered in Baihata Chariali village in the northeastern state of Assam after they spotted a python struggling with a bloated belly. Some men dared and captured the wriggling creature and tied its head with a rope so they can hand it over to the forest officials."
Watch The Video Here: