This Australian Driver Gives A Mindbogglingly Honest Answer When Caught Over-Speeding
Be it an influence from movies or the consequences of being drunk, multiple incidents of rash driving are observed these days. In addition to the life of one single driver, improper driving might result in taking away the life of many other innocents.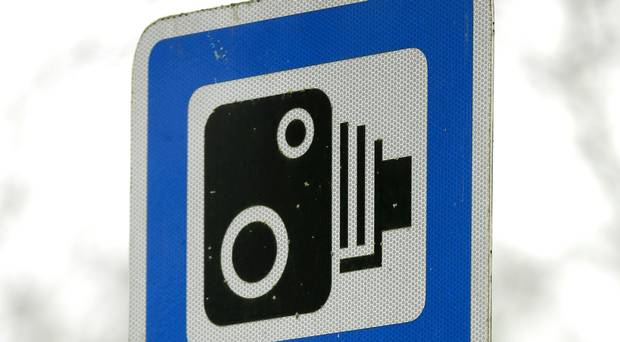 Earlier a video of rash driving went viral on social media in 2015, just after that, another scene took place in South India in which two buses are seen hurrying to their destinations in rocket speed. For all the unfortunate happenings, it must be acknowledged that over speeding is one of the most major menaces of our era.
Now, after a while, another incident has gone viral, this time too, the issue is speeding. While the reason has come out to be a valid, honest and an ultimately hilarious one. A truck driver was caught speeding in Western Australia he eventually lost the license, but at least his reason for the cause is surprising.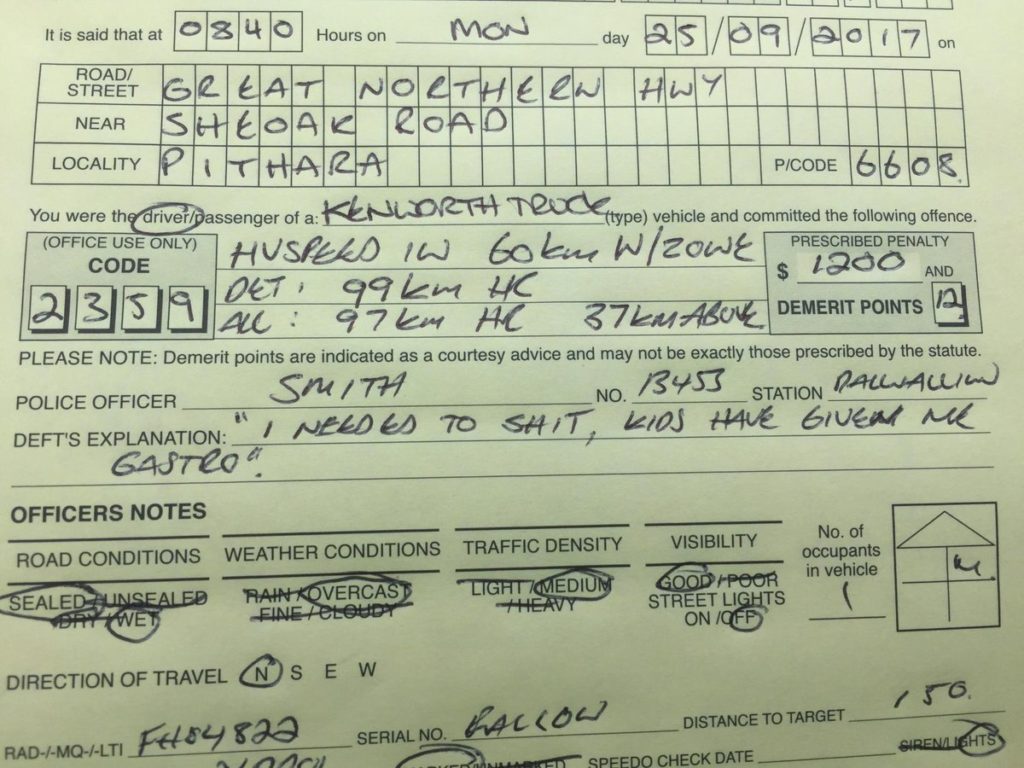 Later, when asked why they were driving so fast the driver gave a truly honest response. Unluckily for them, it didn't much help their cause as the driver lost his license and was fined $1200 (£705).
Check out the tweet below:
Two in 25 min. Loss of licence.#doubledemerits. pic.twitter.com/bpFjj0LBqG

— Dalwallinu Police (@DalwallinuPol) September 25, 2017
Literally, "I needed to shit", this is what the person has actually uttered to which he later added, "Kids have given me gastro". It wasn't the only honest excuse Dalwallinu police were given that day, with someone else just 25 minutes before blaming their speed on talking.
The news came out as the official handle of the cops revealed the incident, this unidentified person was stopped by Dalwallinu police for traveling at 97kmh which is absolutely 37kmh over the speed, 67kmph is the limit.
Dont speed in work zones. #drivesafedoubledemerits. pic.twitter.com/RIyYKcIKbp

— Dalwallinu Police (@DalwallinuPol) September 25, 2017
On the other hand, the same day, another driver has mentioned, "We were talking, and I missed the signs". Weird! After all, it looks like honesty isn't that good policy.
Related Article: Indian Version Of 'Fast And Furious' In Real Life, Lamborghini, Two More Cars Involved In Deadly Crash Leave One Dead