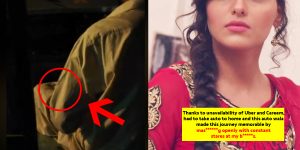 Auto Driver was [email protected]@ting Looking at Her, What She did Next He will Never Forget
Women's safety is something that we always talk about, but has gone worse in past few decades. What comes as another shameful incident, in Karachi Pakistan has surfaced. However what makes this story different is the fact this incident ends with something, which everyone will love after knowing.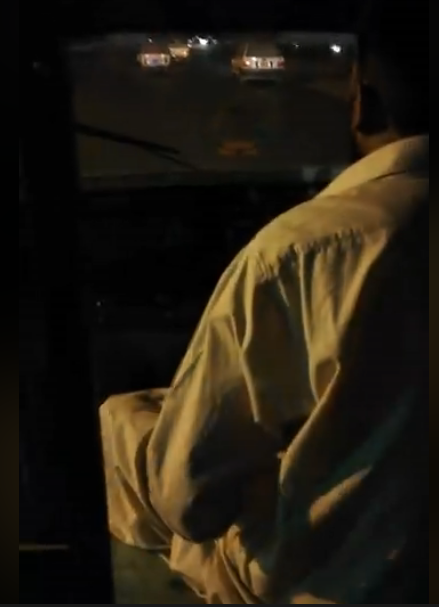 Shahtaj Qadir from Karachi, Pakistan, faced a situation when she was returning home in an auto. The auto driver [email protected]@ted openly while driving and kept on staring at the breasts of Shahtaj. She has narrated the whole incident on the social networking site, Facebook and also posted a video.
Here is that she wrote,
"Thanks to unavailability of Uber and Careem, had to take an auto to home and this auto wala made this journey memorable by [email protected]@ting openly with constant stares at my breasts.
Long story short, I asked him to stop the auto near the police station and beat the shit out of him which I'm sure he'll remember for months!
Since harassment is the new normal now, here are some tips for my girls which might help them in such situations.
Don't panic when you see a man near you [email protected]@ting, I know it's ugly but try to keep yourself calm.
Try to make a video or capture a photo of him. Note the number plate if possible.
Ask him politely to stop the vehicle near any busy or crowded area (parking lot, shopping mall, marts, bus stops), the police station is preferable.
Now the pig is under your control, beat him, kick him or try to gather the crowd near you but don't let him go smoothly!
Girls! MUHAFIZ MARD is a fictional character our society has made to make us feel coward and weak, and we're our protectors so stand for yourself!
WE GOT THIS ?"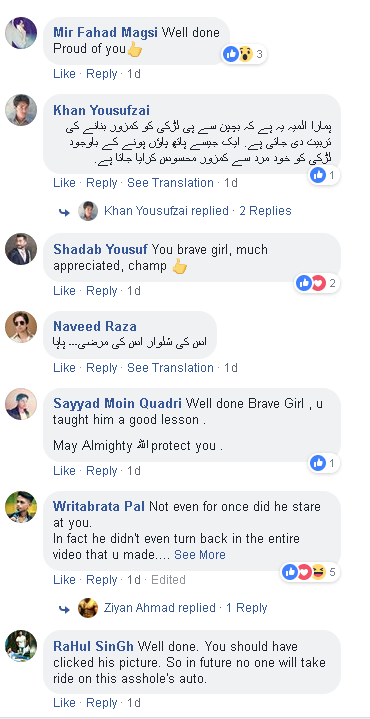 Though it's a shameful incident, we love the fact of how she handled the situation. It's clear that women need to fight and protect themselves. In this current state of the world, which is filled with perverts. We need more girls like her.
The auto driver disgusts us, but we are happy that he got exactly what he deserved., and many women are unsafe even now.