[WATCH] Chinese Man Tries To Escape Hotel Bill By Climbing Telephone Wires From 20th Floor
People have many different ways of dealing with paying a hefty hotel bill. But this man found a unique way that many wouldn't even consider doing. A Chinese man received his hotel bill and obviously had a bit too much fun the night before. The guy receives the bill then instantly goes full Ninja mode.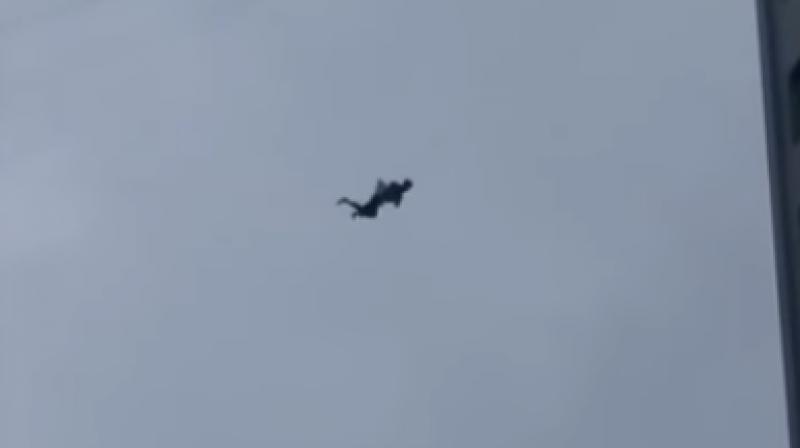 He tried fleeing a hotel bill by escaping through a high-rise window and climbing onto thin telephone wires 20 floors high to get to another building all the way across the street.
Unfortunately, he appears to have underestimated how difficult that would be, and he's been struggling to keep his balance, even swinging his body over the swaying wire to anchor it. Eventually, he ends up trapped between two wires, dangling at a height estimated to be around the 19th floor, based on video footage.
Video footage showed him struggling in the air halfway as he attempted to make his great escape to the building across the hotel. The incident in Guizhou, China on September 29, was captured by multiple stunned onlookers and shared widely on Chinese social media.
Eventually, the man, who has not been named, had to be rescued. The Panzhou Firefighters who quickly made their way to the scene managed to rescue the daring man in one piece.
Watch The Video Here:
The man did not suffer any injuries, he is safe now, said a spokesperson. "Does he think it's okay to put his life in danger just to avoid paying for a night's stay in a hotel?"
What do you say about this guy? Share your views with us in the comments section below.