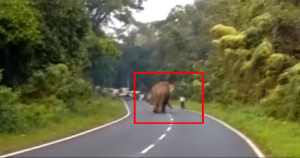 Elephant Crushes A Man To Death For Trying To Take Pictures Of It On West Bengal Highway
In a shocking incident, an elephant was seen killing a man who came out of his car to take a photograph of the animal on a highway in West Bengal. It is an example of human-animal conflict. The incident took place in Lataguri forest area of Jalpaiguri district on Thursday.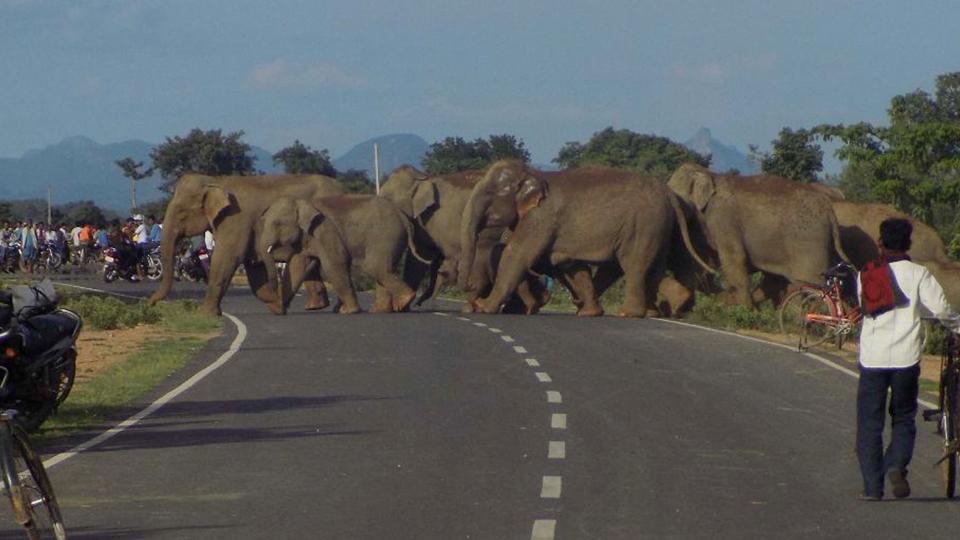 The elephant was passing through Gorumara National Park stretch of National Highway 31 when the 40-year-old Sadik Rahman, who is a security guard at a Jalpaiguri bank, was on his way to work at the time and made the unfortunate mistake.
He stepped out of his car to take pictures of the tusker. The elephant brought traffic to a grinding halt while crossing the road. But something went wrong with the elephant and it got annoyed by Rahman's act.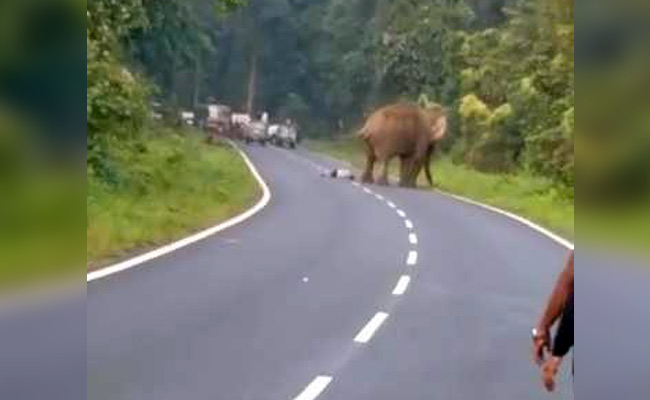 Seeing him, the elephant walked towards him. Instead of moving to a safer place, he stood at the place where he is. It attacked him and trampled him to death. Witnesses looked on as the elephant launched a vicious attack on Rahman and could do little to deter or chase it away.
All this happened as several vehicles stranded on either side of the highway watched helplessly.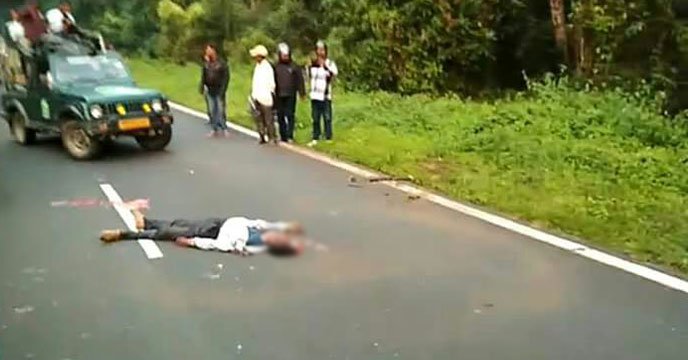 The elephant was so angry that it then dragged the dead body to the middle of the road using its legs. The riders and onlookers captured the entire incident on their mobile phones. After 15 minutes, the elephant disappeared into the forest. Rahman died of his injuries on the spot.
Watch The Video Here:
"Elephants are common in this area; they cross this highway almost every day and the custom is no one steps out of their vehicle. Sadik dared to confront the elephant and got killed," a forest official told.
According to records of the state's forest department, incidents of human-elephant conflict killed 84 people in 2016. Several elephants have also died after being hit by trains.
Must Watch: Baahubali Stunt Goes Terribly Wrong, Kerala Youth Flung In The Air After KISSING Elephant