After 'Chai Wala' Arshad Khan, This Hot Doctor From Pakistan Has Become New Internet Sensation In A Single Day
Finding a suitable room is always one of the toughest tasks wherever we go, despite the grandeur and the sophisticated nature of the cities, a fine place to live is one mandatory barrier to face in the beginning, But it seems that being obviously handsome can set this thing right in New York.
Well, here we have a proof, Rehan Muni, a medicine graduate from Pakistan wants a room in New York's Manhattan, as he has to do rotational shifts in the nearby New York hospital, he then took on to a Facebook group as per her friend's suggestion, he posted a set of photographs of him and mentioned the facilities he needs for the room, price included. But what all happened later has become news.
Related Article: 'Being Chaiwala' To Feature In Music Video, Journey Of Arshad Khan
The 26-Year-Old in his Facebook post said: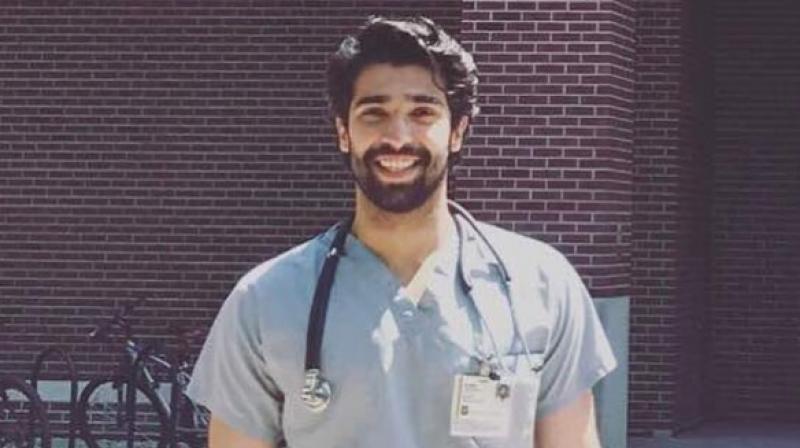 "Hello, everyone! I'm Rehan and I'm looking to rent a furnished room on the Upper East Side, Upper West Side or Midtown Manhattan. I'm planning to move in around July 20th and stay until August 30th. My price range is about 800 USD, with some flexibility."
"I'm professional, friendly and easy to live with. Most of all, cleanliness is of utmost priority to me. Please let me know if you have any leads," he added.
Now, what all gathered attention is not the lines he framed, but the photographs of him, he posted there.
The responses include, one woman saying, "I apologize if this is inappropriate, but umm..boyyyy you fine!!" and another asking him "Marry me?"
This didn't end here, one even said: "He's soooo HOT!!! Damn, I wish I had a room to rent to him.. Lol."
And there's a break, a man finally reminded of the people that the guy is simply looking for a place to stay, not any girl for a relationship, commenting:
"Damn, Y'all, you would be going crazy right now if this was a bunch of men talking this way about an attractive woman. Dude just wants an apartment."
Later, a popular English Newspaper questioned Rehan regarding his feeling for the response he received on the Internet, he humbly turned down the comments saying that, as of now, he is completely focused on his career.