Video of Surgical Strike Got Released, and It has Started A War of Words Among Politicians
What happened almost two years ago, Surgical Strike which was executed by the Indian army. When they crossed the LOC and destroyed terrorist camps in Pakistan Occupied Kashmir.
While it was a proud moment for both us and the army, a lot of political parties started asking for proof. Even though army had announced that they successfully took out a surgical strike, according to our politicians. The world needed proof, and so did they, for them, it wasn't enough that the army general himself had announced the even, not Prime Minister.
However, after 637 days the video is released, which was on Wednesday. Now again the war of words has started among politicians.
Congress spokesperson Randeep Surjewala said this while addressing a press conference in New Delhi,
"The ruling party will have to remember that they cannot make the sacrifice of the Army a tool to garner votes for them. It is the soldiers who sacrificed their lives, and it is Modi ji who was glorified."
He continued,
"Modi govt is exploiting the slogan of 'Jai Jawan Jai Kisan' and trying to win votes through the surgical strikes. The nation wants to ask them did Atal Bihari Vajpayee, and Manmohan Singh boast of the success of Army operations during their tenure, just like them?"
Pawan Kumar, the JDU leader, said,
"When the government announced that surgical strike had been done, we had supported it. In spite of surgical strike, there has been an increase in ceasefire violations by Pakistan. Now, it is for the government to take a view of what surgical strike achieved."
Subramanian Swamy, the BJP MP from Rajya Sabha, made fun of Congress by saying that they can't show any such video as they don't have. He said,
"Just because they (Congress) can't produce such videos, because there's none, we shouldn't do it too? How's this exploiting people's sentiments in BJP's favor? If you did it, why did you hide it? It's just like the old saying 'grapes are sour.'"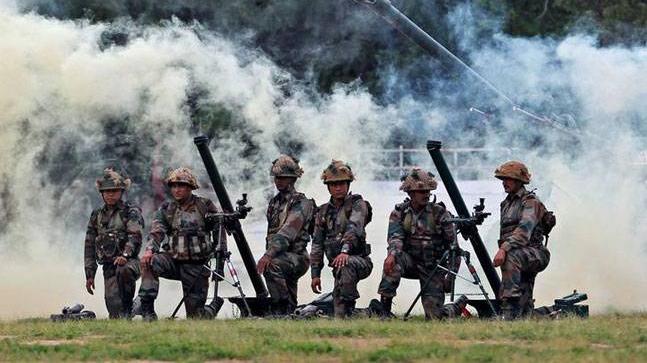 The video is said to shot by cameras installed on helmets of a soldier and on drones. This was a reaction by the Indian government and Indian army to the Uri Attack in which 17 Indian soldiers lost their lives.