Lucky Cyclist barely escapes impact with train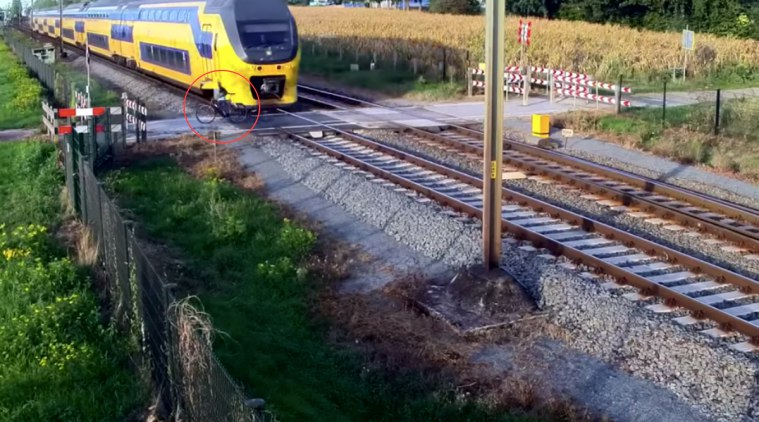 A heart-wrenching moment of a cyclist barely getting away from an impact with a freight train in Netherlands has circulated around the web via web-based networking media. In the viral clasp, which was shared by ProRail.
The cyclist seems holding up at the unguarded intersection. When the train passes, he begins to cycle over without notice the cargo train waas coming from the other direction.
He is alarmed about the train while he was already on the train track. To avoid from the impact, he pick up his pace and managed to cross the track as the train passed behind him.
Watch the video here: