Watch: Silvertip Shark Chews The Diver's Mask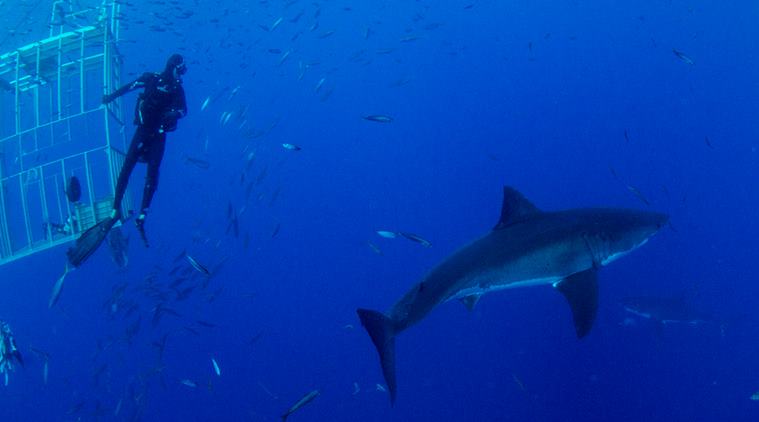 A diver in French Polynesia narrowly escaped what could have been his death with only a bruise on his head when a monster shark bites through his mask. The diver identified as Peter Schneider went diving together with a group in Rangiroa when he met his fate. He found himself amidst six silvertip sharks which are believed to be dangerous. The report by Mirror explained.
A video of what happened took the media by storm as the diver maneuvers his way past the coral reefs with six silvertip sharks all around him. Suddenly, one of the sharks made a move towards the diver and attacked him on the head. Its teeth went through the diver's mask.
The shark didn't leave the diver alone even after escaping. They circled the whole group. "I screamed upon seeing what the situation was. I swam to check his whereabouts only after the sharks had left," Schneider told the Daily Mail his story.
Watch the video here:
Luckily, the diver made away with a little bruise right on his forehead as the shark was not after his life. Schneider narrates his story.  The video was captured in 2007 but the HD version released lately.