Supreme Court: Aadhar Card Is Not Mandatory To Avail Government Subsidies
"If there are any instructions that Aadhaar card is mandatory, Then it should be withdrawn immediately," ruled by bench. The Supreme court said that no person should suffer through lack of the Aadhaar card, despite the issuing of a circular that made the card mandatory.
The Constitution Bench ruled that Aadhar card will remain optional for availing various welfare schemes of the government except for PDS and LPG distribution system.Some private companies involved in the UID scheme with all personal details of the individuals applying. The court directed that "no personal information of Aadhar card holders shall be shared by the authorities concerned".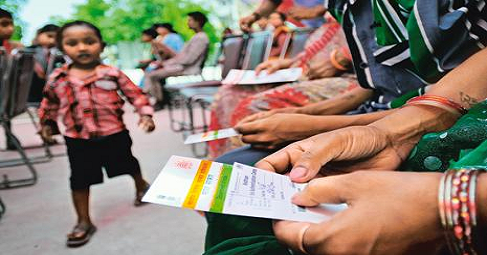 No less significant was the fact that the court directed the Unique Identification Authority of India (UIDAI) not to share biometric or other personal information with anyone without the permission of the cardholder.
SC allows Centre to link Aadhaar with PDS, LPG subsidy:
In an order with wide ramifications,Hearing criticism that even newborn babies were made to register for Aadhaar, a three-judge Bench led by Justice J. Chelameswar, in an interim order, said Aadhaar was neither mandatory nor a condition for accessing benefits one was already entitled to.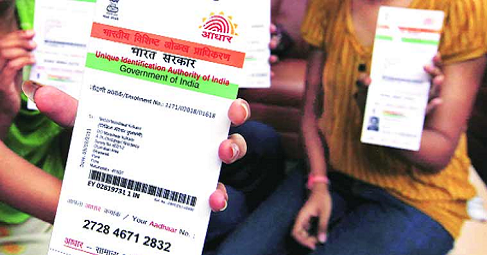 When Aadhaar was first introduced by the UPA-II regime amidst much hype and fanfare, there was another section in the populace that did not look too amused by the move. Their objection was that the Aadhar scheme has all those necessary ingredients that could easily push the common law abiding citizen to grave danger – primarily because, to get the Aadhar card, one must first disclose his all personal details to the government which then holds on to it permanently.Strongly defending the card, the Centre recently said it was essential for good governance, transparent implementation of government programmes and ensuring that benefits reach only eligible persons.
Leaving the decision to sign up for Aadhaar entirely to citizens, the Supreme Court on Tuesday ordered that "balance of interest" was better served if obtaining the unique identity number was made optional and not mandatory.