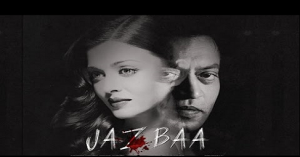 Aishwarya Rai Bachchan & Irrfan Khan Starrer 'Jazbaa' Trailer Released
The trailer of Aishwarya Rai Bachchan's comeback flick released on 25th August 2015, Sanjay Gupta's action film 'Jazbaa', which marks the comeback of actress Aishwarya Rai Bachchan, launched at 1 pm. Film starring the former Miss World has already been able to grab the attention of the masses with its intense posters. The posters of the movie shows intense look of Aishwarya and Irrfan Khan is dragging attention of the audience. The movie is slated to be released 9 October, 2015.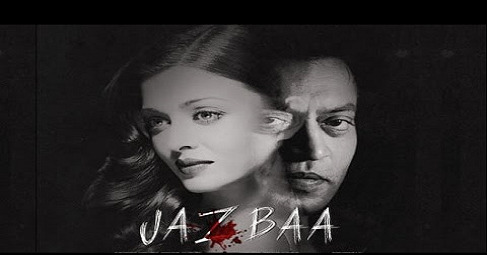 Aishwarya Rai Bachchan is making her comeback in movies after five years with Sanjay Gupta's 'Jazbaa'. "It's lovely working with everyone in 'Jazbaa' as the cast is so wonderful. From Irrfan Khan to Shabana-ji (Shabana Azmi), everyone was lovely. I never felt the gap," added Aishwarya, who took around four years of break from the big screen to raise her daughter Aradhya.
Watch Aishwarya Rai Bachchan's 'Jazbaa' Trailer here:
The trailer of "Jazbaa" starts with Aishwarya, who plays the role of lawyer Anuradha Verma, getting a call of her daughter being kidnapped. The kidnappers demand her to fight a case for a prisoner, who is accused of rape and murder. Irrfan Khan plays the role of a cop who helps Anuradha fight all odds in her mission to free her daughter from the criminals.